Friday's meeting at Lingfield goes ahead after an inspection
Friday's meeting at Lingfield goes ahead after the track passed an 8am inspection.
Last Updated: 03/01/13 11:36am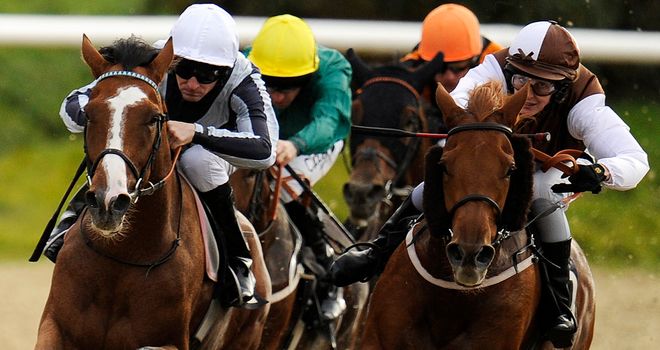 Clerk of the course Neil Mackenzie Ross reports conditions to have improved overnight and while the ground is heavy, the track is fit to race.
He said: "There's quite a big difference from last night. I walked the track last night with (jockey) Andrew Thornton and he was positive about the ground and felt it was fit to race.
"We then had a dry night and it's due to be dry through to racing. Having walked the course with Andrew and getting a positive indication from a senior jockey, I'm happy to call to call it on with the revised programme of chases and bumpers."
Officials announced on Wednesday that the scheduled hurdles events would be cancelled due to the ground, with two races to divide to make up a six-race card.