John McCririck believes Frankie Dettori will take a chance on Celebrity Big Brother
John McCririck believes Frankie Dettori will take a chance on Big Brother with the jockey's career "at a crossroads".
Last Updated: 03/01/13 11:42am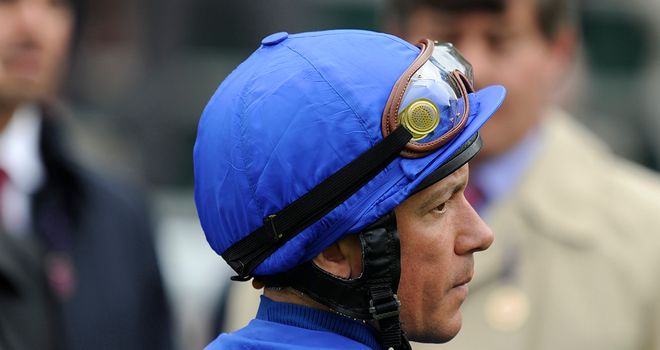 The latest series of the Channel 5 reality show will start this evening and, as ever, the line-up is a closely-guarded secret.
It has been rumoured for some time that the Italian could be involved as he is currently serving a six-month riding ban for testing positive for a banned substance at Longchamp back in September.
Racing pundit McCririck, who was a surprise hit in the show back in 2005, told BBC Radio 5 Live: "I think he is (going in), it has been going around the racing circles for some weeks now, and of course it's a critical moment in Frankie Dettori's career.
"He doesn't need the money but his career is at the crossroads now.
"He has parted from his team Godolphin, of Sheikh Mohammed, for whom he rode many Group One winners, and he's got a six-month ban for a drug offence, not performance enhancing, rumoured to be cocaine, and he can't ride until the middle of May."
McCririck expects Dettori's temperament to be tested by the nature of the show, where he will have no contact with the outside world and have only his housemates for company, 24 hours a day.
"In there, the tensions build up and the problems grow and Frankie is a moody man, he has his ups and downs like all of us, so will he be able to survive three weeks in the house?" he said.
"You can't go laughing and joking and cheering everybody up for three weeks, you can do it for three days, but three weeks is going to be a problem."