Snow puts paid to Lingfield action
This afternoon's meeting at Lingfield has finally been abandoned after persistent snow left the track unraceable.
Last Updated: 18/01/13 12:09pm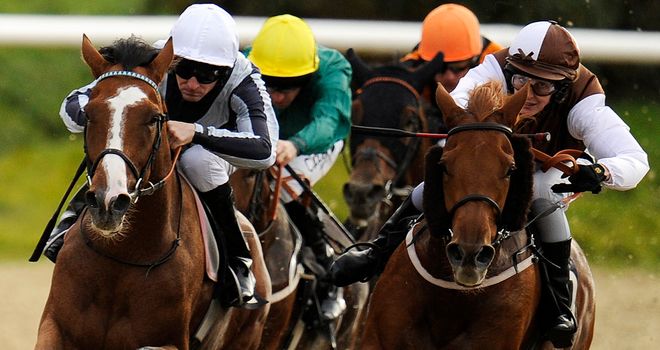 The track was found to be raceable after inspections at 8am, 10am and 11am, but the tractor harrowing the Polytrack was starting to struggle to keep the all-weather track ready for action and with the snow showing no sign of abating, clerk of the course Neil Mackenzie-Ross was forced to call a halt to attempts to get the meeting to go ahead.
He said: "We are just struggling with the machinery on the track. We can't get it round quickly enough to keep the track fit for racing.
"While it is not particularly heavy snow, it is coming down continuously which means we aren't able to keep the track safe and fit.
"I would think we will probably have a morning inspection for Saturday's card.
"We need to go and take stock of the situation, keep working the track for the rest of the day and overnight if needs be. The forecast is for the snow to continue throughout the day before it dies out later on to bits and pieces.
"The word all-weather is a much-maligned term - perhaps not the right term. We can cope with most things, but these tracks are not designed to cope with heavy snow and that's what we got.
"I would suggest an early-morning inspection is likely and we will take it from there."