Big Cheltenham card "in the balance"
Cheltenham clerk of the course Simon Claisse admits that Saturday's important fixture is "very much in the balance".
Last Updated: 21/01/13 11:45am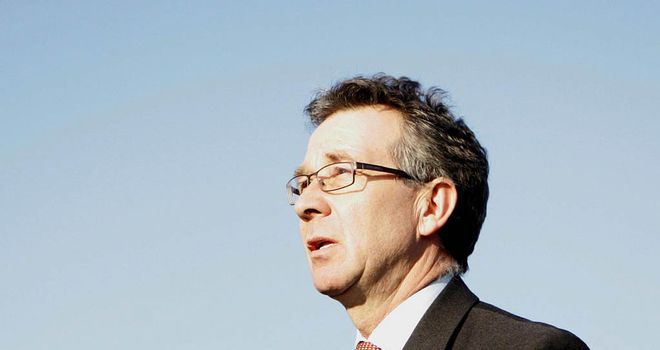 Although the course is raceable under the protective covers, temperatures remain very cold and more snow is forecast before a hoped-for improvement in the second half of the week.
Clerk of the course Simon Claisse describes the meeting as "being in the balance" and expects to have a better idea of prospects by Wednesday morning.
"The course remains raceable under the covers. The temperatures are below freezing and there is a just a touch of very light snow in the air," he said.
"There is the chance we will get further light snow tomorrow with temperatures beginning to get better by Thursday/Friday and rain on Saturday.
"I think it is still very much in the balance at this stage.
"We will remove the covers when most of the snow has thawed and that is where we need the help of not too much more snow tomorrow and milder air by the end of the week.
"I think the next crucial stage in our thinking will be after we have had the snow that's forecast for tomorrow and tomorrow night.
"I think we will have a pretty good idea as to the way it's heading on Wednesday morning."