Exeter check again for Wednesday's card with better weather forecast
Officials at Exeter have called a second inspection for 1pm ahead of Wednesday's meeting.
Last Updated: 22/01/13 12:32pm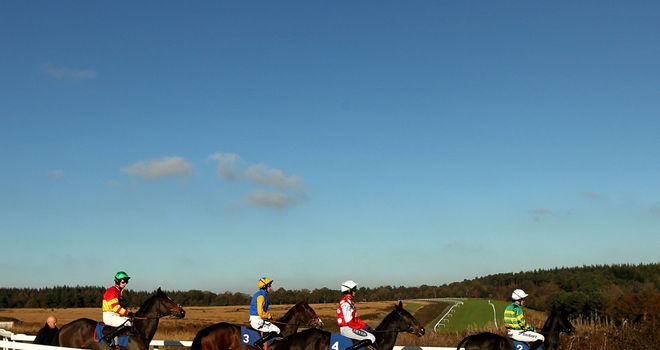 Clerk of the course Barry Johnson is eager to give the meeting every chance of going ahead and reports some improvement in conditions overnight.
He said: "We are going to have another look at 1pm. It's been raining here and the snow is down to an inch this morning.
"As it moved like that, we have to give the meeting every chance.
"It's 3C at the moment and we are going to get a lot more rain this morning and while it could fall as snow, I don't think it will.
"I think we can take the rain, I'm not worried about that at all. The ground was heavy, soft in places before the snow came in and the bits of ground we can see are fine."