Eyes to the skies at Cheltenham with further snow forecast
The next 24 hours remain crucial for Cheltenham in their bid to stage Saturday's Festival Trials Day meeting.
Last Updated: 22/01/13 11:13am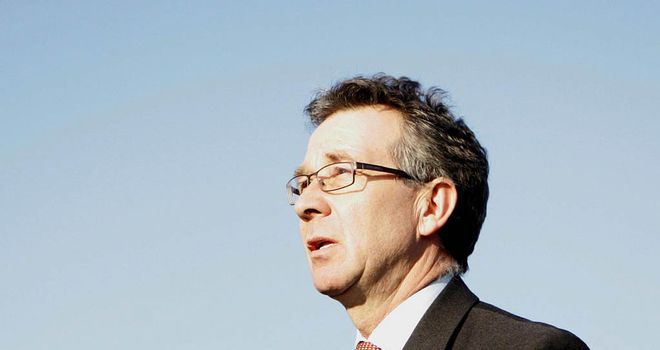 Officials are still hopeful the card, which is also set to feature the rescheduled Victor Chandler Chase from Ascot, will go ahead but are hoping that the forecast snow for Tuesday night is light.
A slight thaw on Monday enabled clerk of the course Simon Claisse to do some early preparatory work.
However much more needs to be done and he expects to be in a better position to assess the situation on Wednesday morning.
Any contingency plans to save the fixture will then be discussed further if necessary.
"We remain hopeful and are crossing everything," said Claisse.
"We had a little bit of a thaw yesterday which enabled us to get a little lightweight tractor on the covers with a brush to brush the remaining snow off. That is good news.
"We are still forecast one to two centimetres of snow tonight. We will cope with the lower end, we may have a big challenge if we get the other end because there aren't any real positive signs of thawing temperatures until Saturday.
"The crucial time for us is the next 24 hours as to what might further come out of the sky.
"We've been in discussion with the authorities and Jockey Club Racecourses since Friday, but we've always said in terms of timings and decisions, we need to get through the next snow event which is forecast for tonight.
"Then we will be in a better position to assess what our prospects are."