Exeter forced to admit defeat over Wednesday meeting
Wednesday's meeting at Exeter has been abandoned following a second inspection at lunchtime.
Last Updated: 22/01/13 1:08pm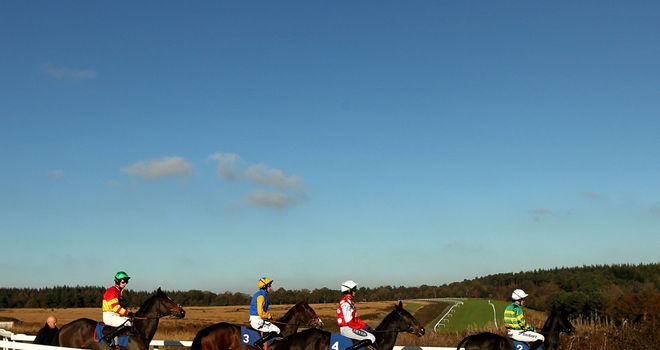 Clerk of the course Barry Johnson took an initial look at 8am and was hopeful of conditions improving after seeing some of the snow on the track melt overnight.
However, the weather has turned colder once again in the south-west and Johnson reports the track to still be unraceable following another check shortly before 1pm.
He said: "The temperature has dropped like a stone here and unfortunately it is not going improve. It was a lovely day earlier on, we had some rain and it was beginning to thaw.
"The temperature has dropped back to 1C now and we have some sleet and hail and a forecast of just minus 1C tonight so it was best to make a call now."