Hopes rise at Cheltenham despite snow
Cheltenham officials are hopeful that their Trials Day meeting will go ahead as planned on Saturday despite snow.
Last Updated: 23/01/13 3:56pm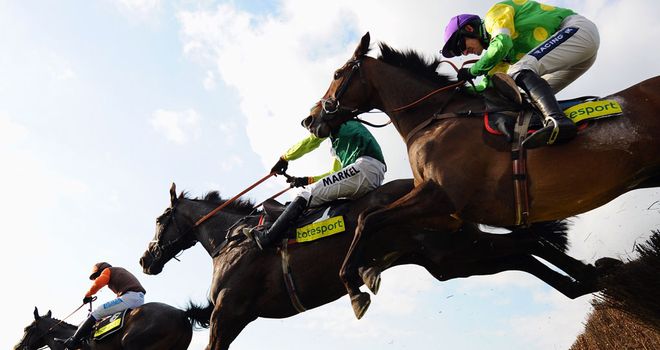 While the track is protected from frost by covers, the Cotswolds venue has seen plenty of snow in recent days.
However clerk of the course Simon Claisse said that he was anticipating that racing will go ahead as scheduled on Saturday, meaning that a stand-by plan to delay the meeting by 24 hours will not be activated.
An inspection has been called for 8am on Friday, at which point a decision will be taken over whether to defer racing.
"There are 40 or 50 people out on the track now helping to remove the snow which fell last night from the covers," Claisse said.
"Our primary objective at present is to get the snow removed and we have done that from around 35 per cent of the track so far.
"We remain optimistic for Saturday. On Friday night they are now talking about rain rather than snow coming through the area, which ought to help.
"We've been talking to the Levy Board and the British Horseracing Authority since last week about contingency plans and we will make a decision on Friday morning as to what course of action we take. If it looked as if the weather wasn't going to help us out, we could make the decision on Friday to move the meeting back.
"But I am anticipating that racing will go ahead on Saturday. We've had some sharp frosts but the covers, which have been down for eight days, have done their job."