Waterlogged Fontwell inspect for Sunday due to waterlogged track
Sunday's meeting at Fontwell is under threat, with officials planning a 10am inspection on Saturday due to waterlogging.
Last Updated: 24/01/13 12:33pm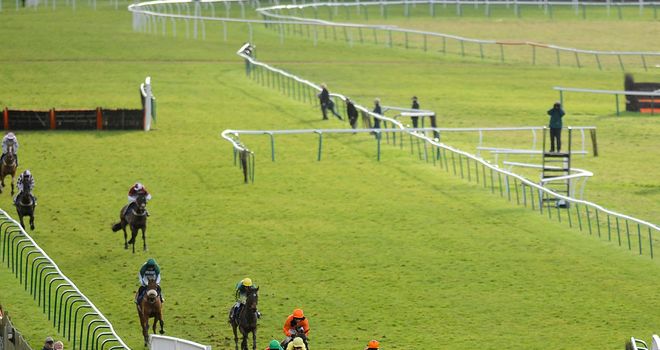 Clerk of the course Edward Arkell is facing a "challenging" spell of weather before their weekend fixture.
He said: "We remain waterlogged in places.
"We are forecast an overcast, damp day today and tomorrow and then a band of snow, and/or rain or sleet, probably a quite heavy one, moving in tomorrow night.
"We are then forecast snow again on Saturday evening so we will have a look on Saturday morning on the basis that if we are not fit to race then, we won't be fit to race on Sunday.
"We had three inches of snow on the track that melted quite quickly with another half an inch of rain on top.
"The track, like everywhere, has had a hard winter with the volume of rain."