Cheltenham officials increasingly optimistic for Saturday
Officials at Cheltenham are "extremely hopeful" Saturday's Trials Day meeting will go ahead as planned.
Last Updated: 24/01/13 12:32pm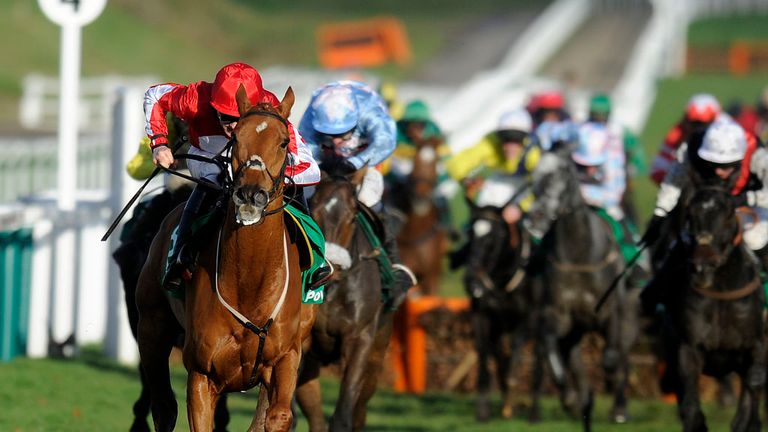 Staff at Prestbury Park have been battling the elements all week as they try to get the track ready for a meeting which is set to feature the likes of Sprinter Sacre and Bobs Worth.
While the track has been covered for over a week to guard against frost, snow earlier this week looked problematic as it was lying on top of the covers.
However, clerk of the course Simon Claisse and his team have been working to remove the snow. And while an 8am inspection is still planned for Friday, officials are optimistic about their chances of racing.
Should the track not be fit on Saturday, Cheltenham also has the option of delaying the meeting by 24 hours to Sunday.
Cheltenham communications manager Andy Clifton said on Thursday morning: "There's been a mammoth effort from the ground staff and the maintenance teams over the last couple of days to clear the covers.
"I think they have cleared around a third of the snow from the track and most of the remainder will be removed today.
"We are forecast frost tonight, with temperatures set to drop to minus 4C, but once that's cleared in the morning, we will take the covers off tomorrow afternoon.
"There's a bit of snow forecast on Friday evening followed by rain but with temperatures above freezing so that is not a worry, as things stand."
"It's soft ground but we can take some rain and as the snow has been largely cleared off the covers, it will not be melting onto the track.
"We will hold the inspection at 8am on Friday as planned, and at that point we expect to be able to give the go-ahead for Saturday.
"However, having come this far, we will retain the option of racing on Sunday and have declarations for that ghost card, as it is. We are extremely hopeful of racing going ahead as planned on Saturday, though."