Chopra verdict due on Friday
Results of a BHA investigation involving footballers Michael Chopra and James Coppinger are to be published on Friday.
Last Updated: 24/01/13 4:24pm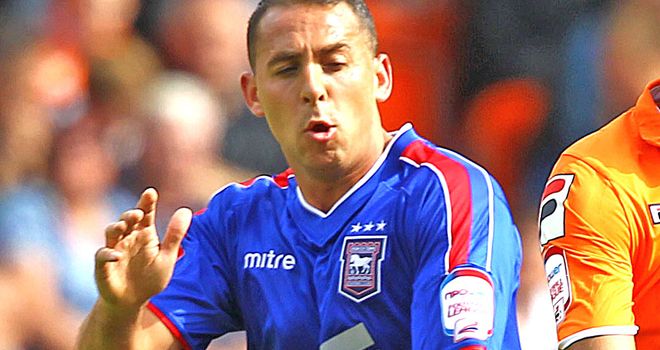 Ipswich Town striker Chopra and Doncaster Rovers midfielder Coppinger, along with former Under-21 international Mark Wilson, are among nine people facing charges involving the alleged activities of former Flat jockey Andrew Heffernan.
The allegations centred on horses being laid to lose on betting exchanges in races that took place between November 1, 2010 and March 31, 2011.
The charges relate to Heffernan's riding of three horses - Wanchai Whisper, Gallantry and Silver Guest.
All nine are accused of conspiring with other persons to commit a corrupt or fraudulent practice.
The BHA said its disciplinary panel would announce its results at midday, with any further argument surrounding any penalties to be heard immediately afterwards.
The hearing began on January 14 at BHA headquarters in London and although 10 days had been set aside, it concluded in just four days.