Chopra, Coppinger, Heffernan found guilty
Jockey Andrew Heffernan has been banned from racing for 15 years by the BHA and footballer Michael Chopra for 10 years.
Last Updated: 26/01/13 10:16am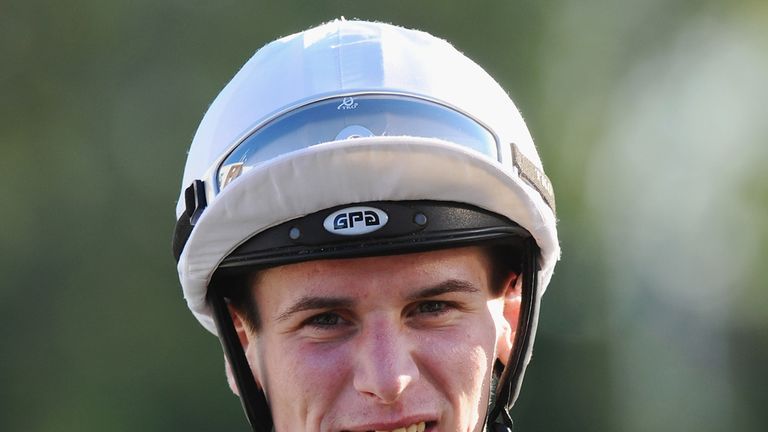 Along with seven others, the pair were found in breach of the Rules of Racing following the outcome of a BHA investigation into alleged corruption.
Chopra was found in breach of committing corrupt and fraudulent practices and offering a bribe, while fellow footballer James Coppinger was found guilty of corrupt and fraudulent practices and banned for three years.
At the centre of the investigation were charges relating to Heffernan, who has most recently been riding in Australia. Heffernan was found in breach of all charges brought against him by the disciplinary panel, which published its results on Friday after a hearing that started on January 14 and lasted four days.
Along with Ipswich Town striker Chopra and Doncaster Rovers midfielder Coppinger, former England Under-21s international Mark Wilson was another to face charges.
Like Chopra, Wilson was found in breach of committing corrupt and fraudulent practices and offering a bribe. He was banned for 10 years.
The allegations centred on horses being laid to lose on betting exchanges in races that took place between November 1, 2010 and March 31, 2011.
The charges related to Heffernan's riding of three horses - Wanchai Whisper, Gallantry and Silver Guest.
Five other individuals - Paul Garner, Yogesh Joshee, Douglas Shelley, Kelly Inglis and Pravin Shingardia - were also found in breach.
Adam Brickell, BHA Director of Integrity, Legal and Risk, commented: "The findings of the disciplinary panel confirm that an elaborate network of corruption has been identified and successfully prosecuted by the BHA.
"This has resulted in nine individuals being disqualified or excluded from our sport for a combined total of over 70 years.
"Investigations of this scale are extremely complex, especially when we are faced with a lack of cooperation, evasion, and untruthful accounts from many of those being investigated.
"It is as a result of significant hard work that a successful conclusion has been achieved, and further evidence that the BHA is prepared to properly investigate cases involving un-licensed as well as licensed individuals.
"We are also grateful for the assistance provided by various betting operators and the Gambling Commission in gathering the evidence required to prove these serious breaches.
"While we remain confident the overwhelming majority of races which take place in Britain are free of any suspicion, this case highlights that we can never be complacent in our efforts to maintain the integrity of British Racing and to educate those involved with the sport, including the betting public, about the misuse of information."