Newcastle inspect ahead of Wednesday card
Newcastle's meeting on Wednesday needs to pass an 8am inspection on Tuesday if it is to go ahead.
Last Updated: 28/01/13 1:22pm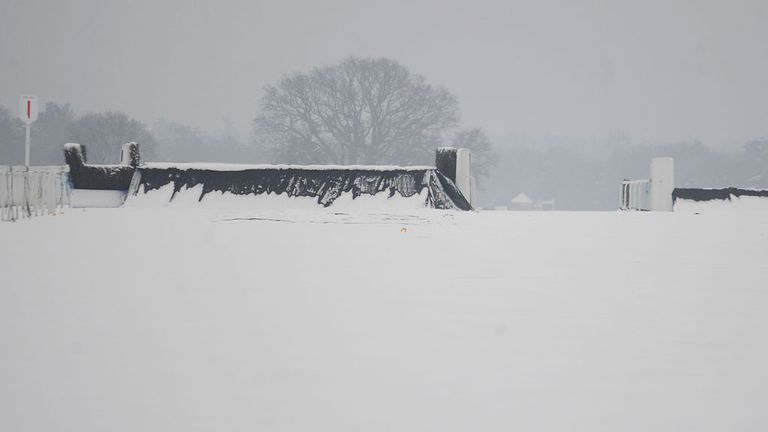 The course was covered in snow for most of last week and while a thaw is taking place, up to 15 millimetres of rain is forecast which could add to any problems with waterlogging.
Clerk of the course James Armstrong said: "We're struggling a bit but we'll give it another 24 hours just to make sure.
"It is improving slowly, but whether it is improving enough is another matter.
"There is a lot of water underneath the snow and there is another possible 15mm forecast.
"That on top of the thaw is making life difficult.
"So, we'll have a look at 8am when we'll probably make a decision one way or another."