Burke weighing up options for Hunt Ball
Trainer Keiran Burke says plans are for Hunt Ball are up in the air after his third in the Argento Chase at Cheltenham.
Last Updated: 28/01/13 4:36pm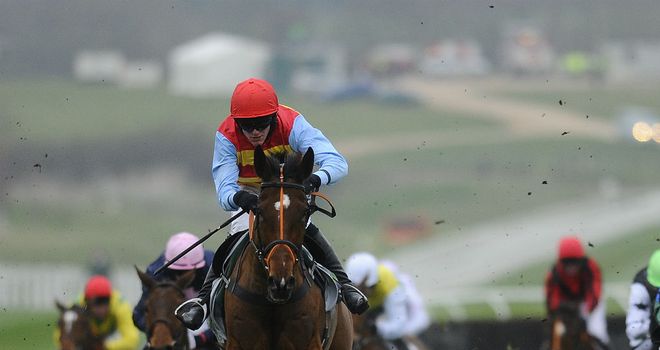 Trainer Keiran Burke feels a lack of stamina caught him out, but his only entry at the Festival is in the Gold Cup, which is over nearly a furlong more than the Argento.
"He's absolutely fine, but obviously he's a little tired," said Burke. "He ran a blinder, but I don't know what the plan is now.
"There's a chance he may not go to Cheltenham at all, we've got to be realistic about it as it looked like he just didn't stay. On the day the trip and ground found him out.
"I don't think he'll run again between now and Cheltenham if he does go.
"He could finish fifth or sixth in a Gold Cup and still run a blinder.
"I just don't know what we're going to do, Aintree could come into it as you've got the two-and-a-half-mile race or the Bowl over three which on good ground he might get.
"We'll see how he is after this week and then decide."