All-chase contingency option for Wincanton
Wincanton has a contingency plan should heavy rain render the hurdle course unraceable for its meeting on Thursday.
Last Updated: 28/01/13 5:28pm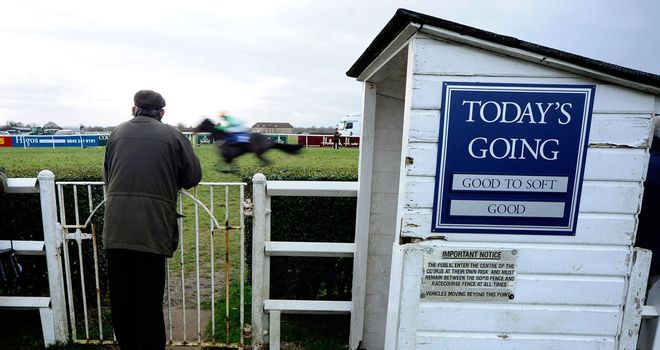 Should that be the case, the intention is to stage an all-chase card.
Explaining the plan, Steve Parlett, Wincanton's general manager, said: "Over the weekend we experienced 28mm of rain, making the going heavy.
"In light of the fact that that the ground-staff have not been able to work on the track since mid-January until today, and with a forecast of up to 25mm rain in the next 24 hours, we have asked the BHA to provisionally schedule an all-chase card for Thursday.
"Despite there being no standing water, the course is too wet to roll.
"A decision will be made tomorrow based on the condition of the course following any overnight rain.
"If the weather forecast is kind, we shall press on with the original races - this is purely a contingency plan if needed to give us the best chance to get racing on.
"I would like to take the opportunity to credit our grounds team, headed by clerk of the course Barry Johnson.
"The team have done a sterling job this season to stage the majority of our fixtures despite the testing weather conditions and have rightly received praise from an abundance of trainers and jockeys."