Wincanton inspect again ahead of Thursday meeting with rain forecast
Wincanton are hopeful of being able to race on Thursday despite calling a precautionary 8am inspection.
Last Updated: 30/01/13 1:22pm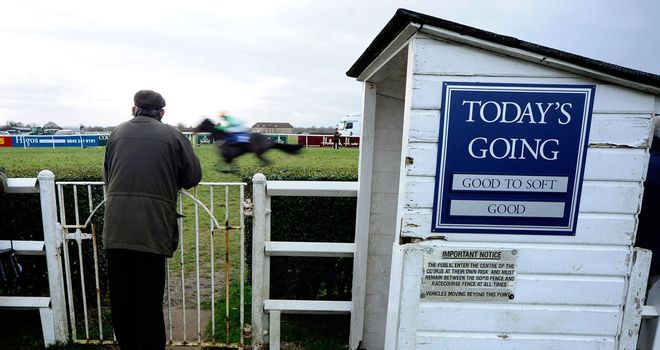 The course was passed fit following a lunchtime inspection on Wednesday despite 15 millimetres of rain overnight and on Wednesday morning.
However, more rain is forecast in the morning which could still threaten the all-chase card.
"We have passed our 12.30pm inspection. The course is raceable. There is a bit of standing water now, but nothing to worry about, they can race through it," said clerk of the course Barry Johnson on Wednesday afternoon.
"We are going to have another inspection tomorrow at 8am in line of the forecast. It's dry and windy now, but there is a band of rain due to come through tomorrow morning, about two to three millimetres.
"I'm just being cautious because if we get more than that we'd be in trouble, but we are very hopeful."