Thursday call on Sandown hurdles races with all-chase card possible
Sandown has put in contingency plans to stage an all-chase card on Saturday should the hurdles track be unraceable.
Last Updated: 30/01/13 2:41pm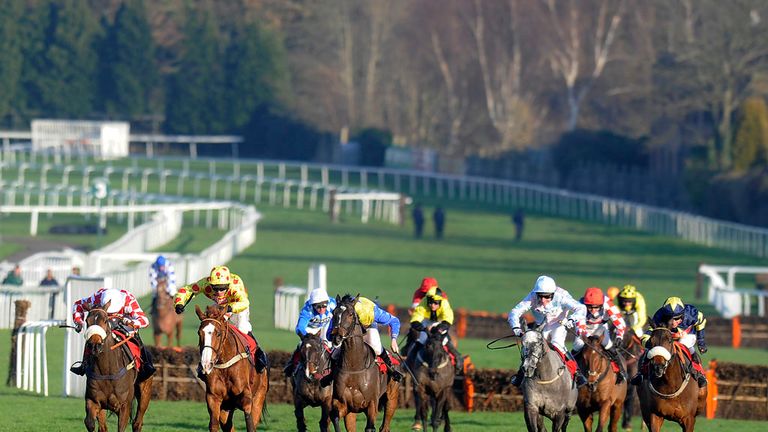 Clerk of the course Andrew Cooper described the hurdles track as "vulnerable" with more rain forecast of Friday.
Officials at the Esher venue will have a look at the course tomorrow afternoon as well as take into account the latest weather forecast before making a decision.
Entries for the three extra chases will close at noon on Thursday with a decision on the hurdles course expected by 3pm.
Among the four races over the smaller obstacles are the Betfred Mobile Sports Contenders Hurdle, for which entries include last year's Champion Hurdle hero Rock On Ruby and Christmas Hurdle winner Darlan.
"If you don't make a start with your plans it becomes too late further down the line," said clerk of the course Andrew Cooper.
"It's a necessary stage and timing of the process if we are to give ourselves a chance. Our first and foremost objective is to try to run the card as scheduled.
"As is always the case here, the hurdles course is softer and more vulnerable.
"We've had about eight millimetres of rain in each of the last two nights.
"The thinking and the planning has to take into account the forecast. If it was a dry week you'd be pretty confident of staging the existing card, but we've got hanging over us the threat of really heavy rain on Friday.
"Up to 25mm is being indicated by plenty of forecasts we look at.
"To give ourselves the best chance of staging a race meeting here on Saturday the thought of putting on three extra chases was discussed.
"It was agreed that we provisionally got the process going and some entries in and we can take a view further down the line which course of action we take.
"We will take into account current ground conditions and the way the forecast is shaping up 24 hours down the line.
"As far as tomorrow afternoon goes it is going to amount to an inspection at 3pm tomorrow to see which way we go."