Liam Treadwell banned for 12 days after taking wrong course at Leicester
Liam Treadwell was hit with a 12-day ban for taking the wrong course in an incident-packed opening race at Leicester.
Last Updated: 30/01/13 5:42pm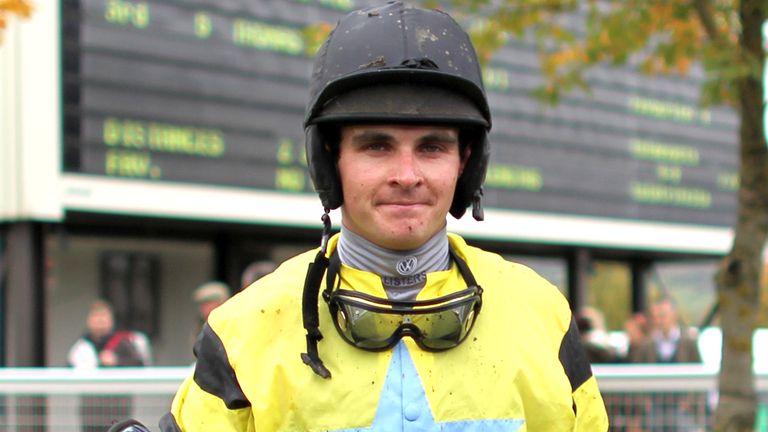 The Grand National-winning rider was leading the field on Special Robon in the Cream Gorse Novices' Handicap Chase when he bypassed the first fence in the straight.
He had to pull up the Venetia Williams-trained gelding once he saw the other runners jump the obstacle and realised his error.
There had already been drama at the first fence where champion Tony McCoy was unceremoniously dumped on the top of the fence by the 15/8 favourite Franklin Roosevelt.
David Pipe's charge veered right across the track at an angle approaching the obstacle, giving McCoy no chance, but amazingly avoided the opposition.
The race went to Lough Coi (5/2), who held Seventh Hussar by three-quarters of a length. Truckers Benefit was eight lengths away in third.
It was a landmark success for conditional rider James Banks as he now has his claim reduced to 5lb from 7lb.
Treadwell, who is suspended from 13-24 February, said: "I must apologise to all connections. It was a poor bit of riding in the heat of the moment," he told At The Races.
"It slipped my mind what was actually happening in front of me. I'm very sorry for everyone.
"It's windy out there. Just turning in the horse threw his head high and I'm trying to get behind the horse and carry him forward and I've got in my mind that the ditch was out.
"I'm not going to make any excuses. It was an error on my part and I'm disappointed for all the connections and people who backed the horse."
Just an hour later Treadwell partnered Reginaldinho (3/1 favourite) to victory in the Thrussington Handicap Chase.