Sandown decision delayed
A decision as to whether the four hurdle races will be run at Sandown on Saturday has been delayed until Friday morning.
Last Updated: 31/01/13 4:39pm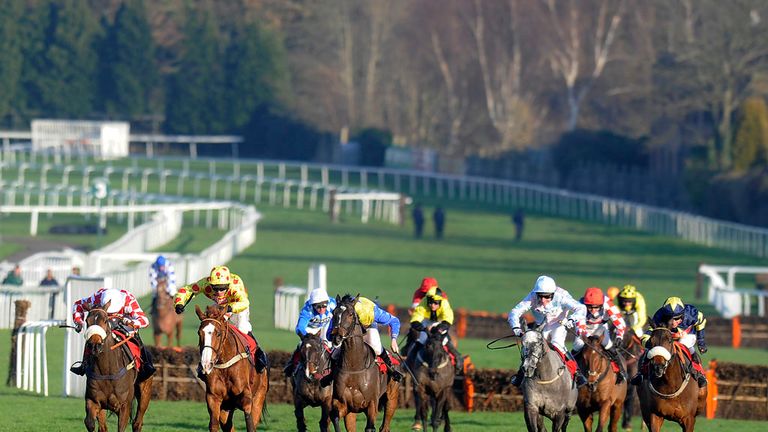 Officials at the Esher venue have been given the flexibility by the British Horseracing Authority to put a final decision back until a further inspection at 8am after they looked at the track on Thursday afternoon.
Should the hurdles course be declared unfit then a six-race all-chase card will take place.
The hurdles track is described as 'heavy, soft in places (some waterlogging)' while the chase course is 'soft, heavy in places'.
Tomorrow morning's inspection is timed to come after up to 15mm of rain which is forecast overnight.
"We're going to have a further look tomorrow morning. There was no final decision taken this afternoon on which route we go down," said clerk of the course Andrew Cooper.
"We've been given this flexibility to carry over this inspection to tomorrow morning before declarations are made and after the last of the appreciable rain we shall see before the meeting.
"The hurdles course is no worse than it was this time yesterday, but it wouldn't take a lot of rain to be false in places.
"I'm pleased we've got the back-up of an all-chase card. The foremost aim is to run the card as originally constituted and at this stage I don't foresee any problems with the chase course.
"It is just a degree sounder than the hurdle course and would cope with the rain better.
"I'd be quite optimistic of staging some racing here on Saturday - whether that's a six-race chase card or the original one planned we will have to see.
"I think at least having something on here will be possible."