Marcus Tregoning Set For Whitsbury Move
Marcus Tregoning is hoping to complete his move to Whitsbury from Lambourn by the end of the week.
Last Updated: 13/02/13 11:19am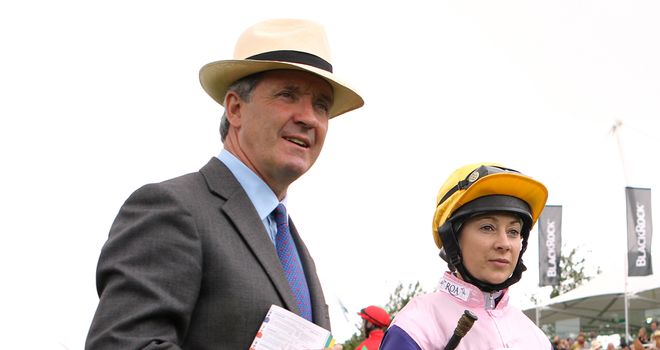 Tregoning has enjoyed a successful spell at Kingwood House Stables, from where he famously trained Sir Percy to win the Epsom Derby in 2006.
However, when it become apparent the property was being put on the market the trainer began to explore other options and settled on the area where David Elsworth trained Desert Orchid.
Crucially for Tregoning, leading owner Sheikh Hamdan Al Maktoum will continue to back him.
Speaking on his website, he said: "I am feeling very positive about this move and the plan is to keep on building up the numbers once we have settled in. I'd like to think we can expand to 60 horses or more in the near future.
"We've had a rewarding time at Kingwood but once it became clear the place was being put on the market I had to consider other options.
"It was at that point that Whitsbury's owner, Chris Harper, approached me after his previous tenant, George Baker, indicated that he was moving to Manton. So things fell nicely into place.
"Whitsbury is a place I've always admired. David Elsworth enjoyed outstanding success there with a mixed team ranging from classy two-year-olds to Desert Orchid, the nation's favourite grey.
"Though my favourite among his horses was the brilliantly gifted filly, In The Groove.
"Obviously I'm delighted that we are extending our association (with Sheikh Hamdan) that goes back to the time of Nashwan in the days when I was assistant trainer to Dick Hern.
"Later, after I started on my own in 1997, I had some top class horses for the Sheikh including Nayef, a multiple Group One winner and Mubtaker, who was second in the Prix de l'Arc de Triomphe, and at the peak of his powers, was the world's highest rated older horse. No wonder he was such a favourite in the yard.
"But that is all in the past and we are very much looking ahead now to a new season from new quarters.
"Whitsbury has some outstanding gallops and a rich history of producing winners. Hopefully we can continue that tradition."