Leicester off as Kelso and Thurles pass inspections
This afternoon's meetings at Kelso and Thurles are set to go ahead, but Leicester has been abandoned.
Last Updated: 14/02/13 8:11am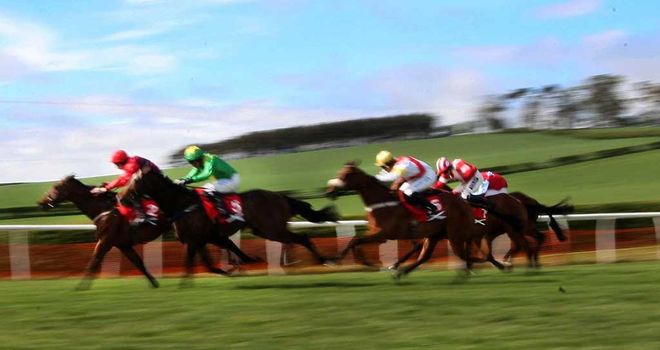 Kelso had called an inspection following six millimetres of snow and rain at the Borders track within the last 24 hours.
But clerk of the course Hazel Peplinski tweeted: "Good news! Kelso Racecourse passes the precautionary inspection.
"Racing goes ahead. Going is now heavy after 6mm snow/rain."
Thurles in Ireland was also given the all-clear following an early check.
The HRI tweeted: "Ground remains heavy (5.5mm rain overnight, 4th last fence being omitted)."
However, officials at Leicester were left with no option but to abandon their jumps meeting following a course inspection just before 8am.
Clerk of the course Jimmy Stevenson said: "We could have coped with five or six millimetres, but not 15 (millimetres). The ground is absolutely desperate."
The jumps fixture scheduled for Fontwell today was also abandoned on Wednesday due to waterlogging.