Jockeys enjoy appeal success
Nick Scholfield and Eddie Ahern were successful in appeals to the BHA's disciplinary panel on Thursday.
Last Updated: 14/02/13 5:19pm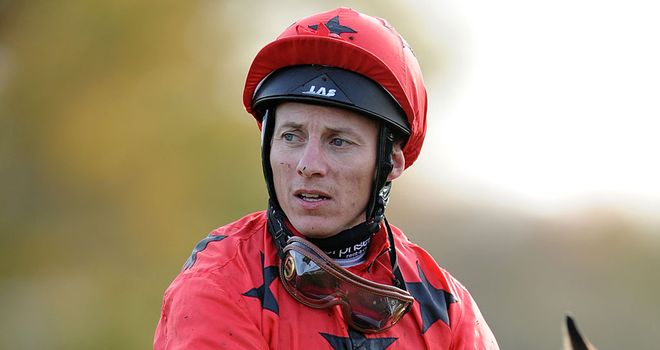 Both had weighed in 2lb or more than they weighed out in their respective races.
Scholfield had been banned for six days by the Huntingdon stewards after finishing third on Soutine in the The TurfTV Handicap Hurdle on February 7.
The panel found that Scholfield officially weighed out at 10st 6lb and weighed in at 10st 8lb after the race, but exercised its discretion not to impose any penalty.
The panel was satisfied that the trainer had used an abnormally large chamois leather which had been wetted, after weighing out, to a degree which "reduced it to a sodden mass".
The panel considered this to be a totally unusual case, the circumstances of which Scholfield could not have foreseen.
Ahern's three-day suspension handed out after he was fourth on L'Inghilterra in the Betdaq Casino Games Maiden Fillies Stakes at Kempton February 6 was also quashed.
He had weighed out 2lb or more over, but that was down to a girth and surcingle being changed by the trainer's representative after Ahern had weighed out. The BHA accepted that the girth and surcingle had not been weighed correctly and that the second set was heavier.