Peter Chapple-Hyam is set to face a BHA Disciplinary Panel
Peter Chapple-Hyam is set to face a Disciplinary Panel to consider possible breaches of the Rules of Racing.
Last Updated: 25/02/13 4:42pm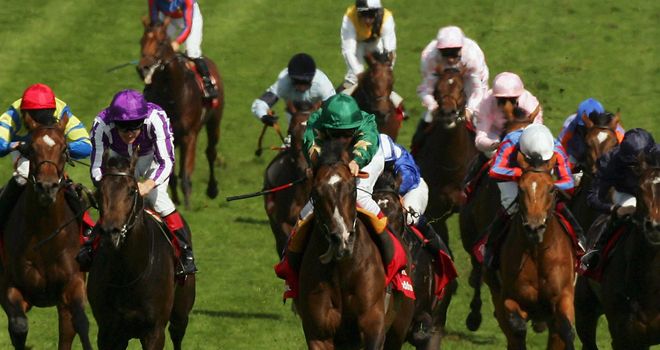 Should he be found in breach of the rules, the multiple Classic-winning trainer could be handed a substantial fine or possible suspension/disqualification - the maximum penalty being three years. A date for the hearing has yet to be announced.
The panel will consider if Chapple-Hyam deliberately misled or tried to mislead by an overt act an investigating officer when falsifying his telephone records in response to a Telephone Production Order issued to him last September, and stating in a subsequent letter that he was in France on July 12 and unable to text when he was not in France and/or was able to text during that period.
It will also consider whether Chapple-Hyam refused to supply his full and true telephone billings upon authorised request within a reasonable period of time by submitting incomplete and falsified records.
Misleading or endeavouring to mislead an Investigating Officer carries two possible penalties; a fine of £1,000 to £5,000 or a suspension of one month to three years.
The stated entry point is a £2,000 fine or a suspension or period when entries will be refused of three months.
The second charge carries a broader range of penalties with late productions of records having an entry point of a £2,000 fine or two-month suspension ranging up to a £5,000 penalty and one-year ban.
Non-production of records has an entry point of an 18-month disqualification, with a range of one to three years while tampering with records can incur between six and 18 months suspension, with a starting mark of nine months.
The BHA stated it will not reveal the reason for the request of Chapple-Hyam's phone records or comment further until the conclusion of in the inquiry.
Chapple-Hyam sent out Authorized to win the Derby in 2007 and is due to train the Classic hero's half-brother Hydrogen, a 2.5million guineas buy at Tattersalls sales last autumn and the most expensive yearling purchased at auction in 2012.