John Ryan keen to save Iver Bridge Lad's engine for flat season
Trainer John Ryan is flying out to Dubai to discuss plans for his smart sprinter Iver Bridge Lad.
Last Updated: 26/02/13 3:45pm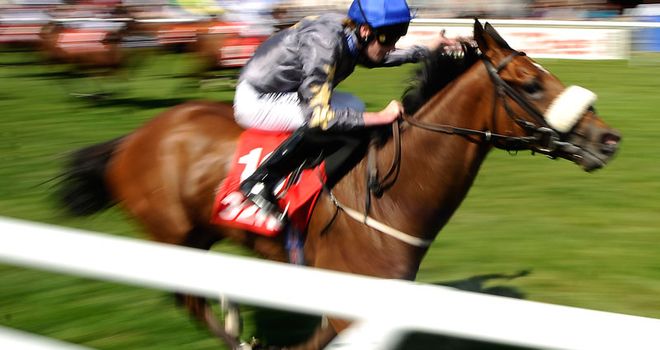 The Group Three winner has already had four races at Meydan this year and Ryan has to decide whether to keep the six-year-old out there for the ultra-competitive 'Super Saturday' and Dubai World Cup meetings next month or bring him back home for an early campaign.
"I don't know if he'll run again over there. He might come back to England," said the Newmarket trainer.
"He's hit top form over there and it's going to get tough for him coming into Super Saturday.
"I'm flying out there on Wednesday and will make a decision whether or not to bring him back.
"We've had soft-ground weather here so it might make sense to bring him back for the start of the season here.
"I'll make those decisions later because obviously there's 'Super Saturday' and World Cup night to think of.
"You can't keep on taking him to the well and perform again.
"That Group Three he had recently was a tough race. Going back into handicaps would be difficult for him as he's gone up 8lb so you would be penalising the horse.
"There are options for him here at the beginning of the season, as there always is."
The Cammidge Trophy at Doncaster is a possible starting point for Iver Bridge Lad, while stablemate Ocean Tempest could also be seen on Town Moor.
"He's aiming for the Lincoln, but whether we get in or not I don't know," said Ryan.
"He's a soft-ground horse and has been in training for the race so we will have to see.
"With the mark he's off, 85, he possibly might just squeeze in at the bottom.
"It wouldn't be guaranteed and if he doesn't get in he'd go for the Spring Mile."