Poker De Sivola latest horse to be ruled out of John Smith's Grand National
Ferdy Murphy's Poker De Sivola was officially scratched from the John Smith's Grand National lon Wednesday afternoon.
Last Updated: 04/04/13 11:15am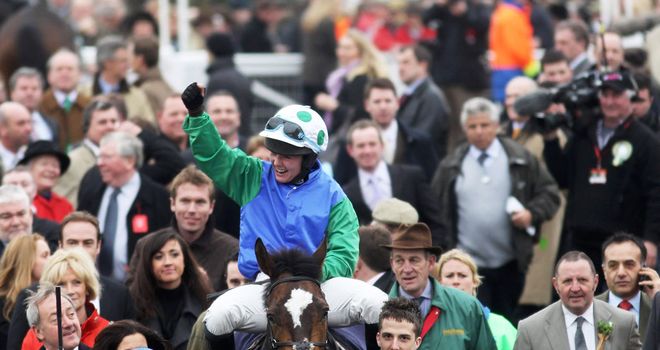 Murphy said: "We had him scoped earlier today and the results have just come back.
"It's not good news unfortunately, he's just not quite right. There's nothing we can do about it but you can't run them if they're not right."
The news means that the Jo Hughes-trained Soll, who was 42nd on the list, is now guaranteed a run.