Barnaby Brook set for Derby trial at Epsom on Wednesday
Barnaby Brook could throw down his Classic challenge in the Investec Derby Trial at Epsom on Wednesday.
Last Updated: 19/04/13 1:12pm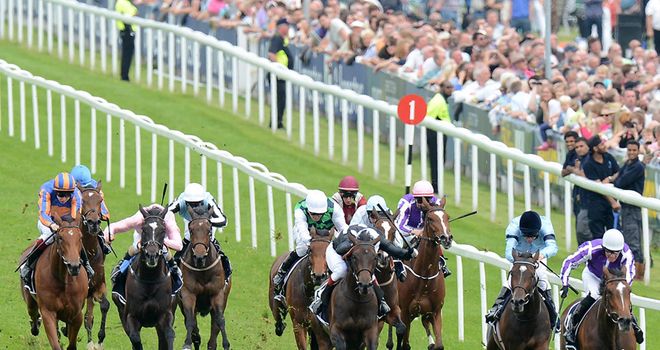 The Canadian-bred colt, a son of 2004 Derby hero North Light, ran twice in 2012 and returned to action last month when successful in a 10-furlong maiden at Kempton Park.
Although not currently engaged in the premier Classic, next week's race offers the winner a wildcard entry into the showpiece event on June 1 and trainer Nick Littmoden admits that is a tempting offer.
He said: "Barnaby Brook has been in very good form since his win at Kempton and I am very happy with him.
"The wildcard entry into the Investec Derby is not the be all and end all, but it's a great incentive and very good of the sponsors to put it on. The prize money is also good and it is very tempting to have a go at it.
"I wouldn't bother with another Derby trial if he won, but the key to him is the ground.
"Even though he is a lovely moving horse, I don't want to run him on good to firm ground at this stage of his career because I don't think it would suit him.
"He won't run on Wednesday if the ground is quick but if it is good or good to soft, he probably will.
"You don't get many North Light's over here but he should stay well and he looked all about stamina at Kempton.
"The form of that race is working out really well with the second and third winning since and we thought it was a strong race at the time."
Assessing ground conditions, Epsom's head of racing Andrew Cooper said: "Like everywhere else, we are probably a couple of weeks behind where we should be at this time of year but with the warmer weather in the last few days, the condition of the course is improving all the time.
"The ground is currently on the slow side of good.
"We had a couple of sharp showers on Thursday afternoon, yielding around four millimetres, which was our first rain for while and there could be a few showers around today. It should then stay largely dry into next week."