Roger Charlton feels racing needs harmonisation of international drugs rules
Trainer Roger Charlton believes a harmonisation of international drug rules is necessary.
Last Updated: 27/04/13 5:36pm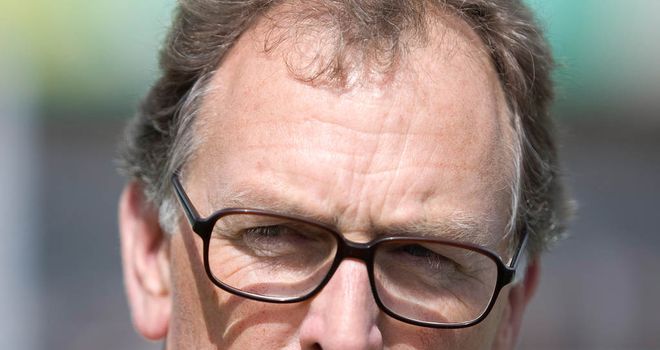 Godolphin handler Mahmood Al Zarooni was banned for eight years earlier this week after admitting adminstering anabolic steroids to 15 horses in his care.
Al Zarooni said he had not realised the drugs were illegal in British racing as their use is permitted on horses who are not racing in his native Dubai.
Australian trainers are also allowed to use steroids on their runners as long as they are clear of any drugs by raceday, but the case has opened up the debate on the use of such substances with international runners becoming increasingly common.
With a raft of Australian-trained runners, including the unbeaten star mare Black Caviar, winning at Royal Ascot over recent years, Charlton thinks the difference in domestic drug policies should be discussed.
He told Channel 4 Racing: "British racing is the cleanest racing in the world, we're proud of that fact and that is demonstrated by how few positive tests there are.
"Most of those positive tests, and I've had one, are when the wrong food or the wrong bucket are given - negligence if you like but they are not deliberate.
"I think there is a debate about steroids and all we want, whether it's human or horses, is a level playing field and I think it is unfortunate that animals or humans are given steroids.
"I asked the question would you want to buy a mare if she'd been on steroids or use a stallion that had been on them or buy a yearling from another country other than the UK that had been on steroids? The answer is none of us wants that. All I ask is a level playing field.
"I think it would be fair if we had the same rules. I can appreciate different countries have different rules. You are allowed to use them in Dubai but not in Europe. It would be much nicer if none of us used them.
"We want international competition, don't get me wrong, Dubai has been fantastic for racing. I would like more Australians to come to Royal Ascot, it's good fun, but I'm posing the debate that I'd like to have a level playing field."