Saeed bin Suroor will have temporary control over Godolphin's Moulton Paddocks yard
Godolphin have confirmed Saeed bin Suroor will have temporary control over their Moulton Paddocks yard in Newmarket.
Last Updated: 09/05/13 1:06pm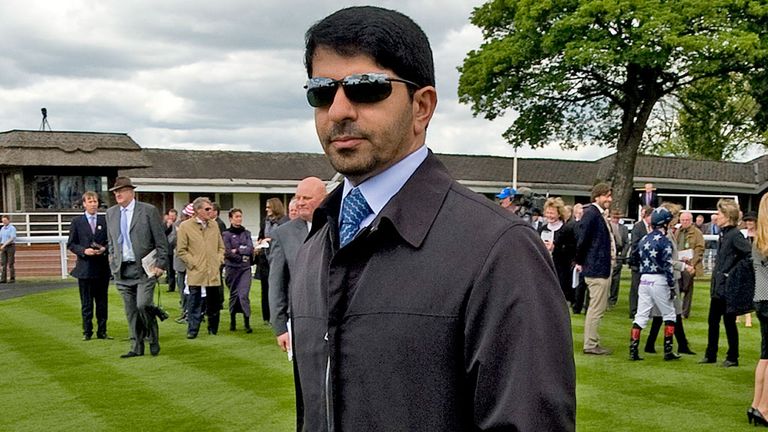 Moulton Paddocks was formerly the base of Mahmood Al Zarooni, the trainer who was banned for eight years by the BHA last month after admitting administering anabolic steroids to 15 horses in his care. He has subsequently appealed against the length of the ban.
Those horses, including one-time 1000 Guineas favourite Certify, have all been banned from running for six months while all horses at Al Zarooni's former yard have been tested by the BHA.
The results of those checks have yet to be returned but Bin Suroor, who already trains for Godolphin at its Snailwell Road set-up, will assume responsibility for Moulton Paddocks when it is given the all-clear.
Godolphin's racing manager Simon Crisford said: "The intention is for Saeed to take over the licence at Moulton Paddocks on a temporary basis until a new trainer is appointed."
The BHA confirmed it has received Bin Suroor's application to have Moulton Paddocks stables temporarily included as an additional yard on his training licence but emphasised the need for the results of the tests before proceeding.
Speaking regarding the licensing status of Moulton Paddocks, Adam Brickell, director of integrity, legal and risk for the BHA, said: "We have informed Saeed bin Suroor and Godolphin that the BHA will not be relicensing the yard until the test results are known for all the Godolphin owned horses stabled in Newmarket."
Under the Rules of Racing, once approval has been granted for the licence, no runners from the yard will be allowed for 14 days.