On Demand on hold
We have the latest on the progress of the Sky Sports News racehorse, On Demand, from her trainer Andrew Balding.
Last Updated: 10/05/13 10:10am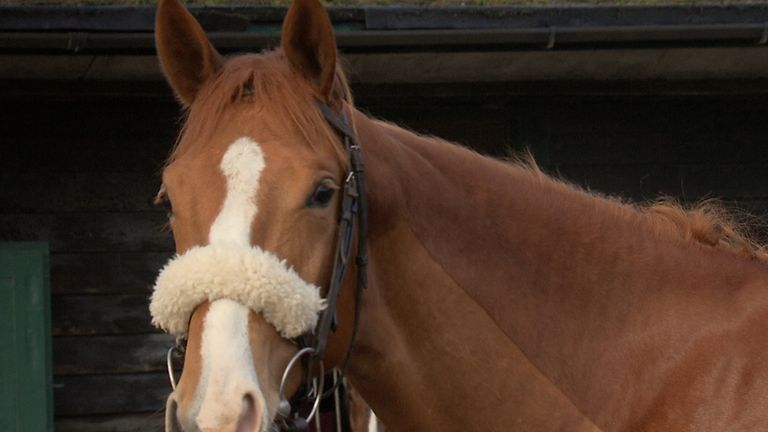 She has been named and registered with the relevant authorities, her colours have been picked and the silks made up by Allerton and Company but On Demand herself is not quite ready to take her first steps on the track.
When presenter Alex Hammond went to trainer Andrew Balding's Kingsclere yard to select a horse earlier in the year, Balding told Sky Sports News: "She's a fabulous model - I'd be hoping she'd be running in June but she wouldn't be a filly you would be wanting to put under pressure until she's ready."
Balding has decided to ease off On Demand who he feels needs a bit more time.
"She's just gone through a bit of a growth spurt in the last fortnight and three weeks.
"When this happens they tend to go a little bit weak physically and we've decided it would be a good idea to back off her and give her a chance and take her out of full training and just give her a bit of lightwork over the next three weeks."
On Demand could be ready to run as soon as July and Balding retains plenty of confidence for her future prospects.
"As far as a long-term prospect goes, I think she's the most exciting. She was a head turner in the sales ring and I think she's a lovely filly."