The BHA will seek legal advice on Mahmood Al Zarooni
The BHA will seek legal advice before considering whether to take any further action against Mahmood Al Zarooni.
Last Updated: 29/05/13 6:12pm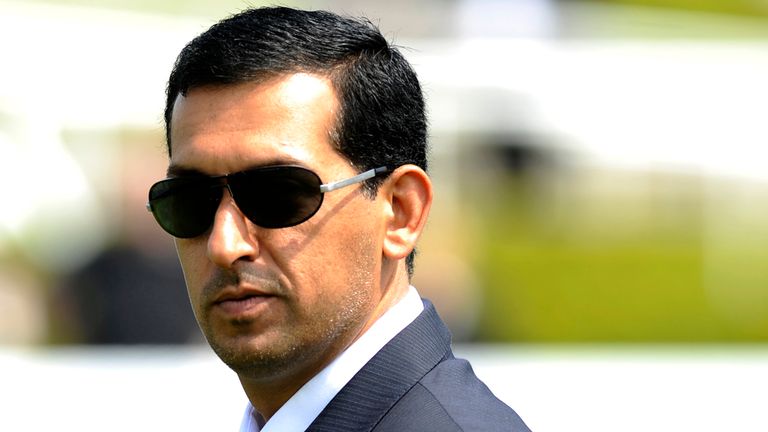 Al Zarooni, 37, was found guilty of administering anabolic steroids to 15 horses in his care at a BHA hearing on April 25. The former Godolphin handler was officially charged with rule breaches related to prohibited substances, duty to keep medication records, and conduct prejudicial to racing.
Al Zarooni stated on May 7 he would contest the severity of the suspension, but the BHA said it received notice from his solicitors that he will no longer be appealing.
The Dubai-born handler, who trained at Moulton Paddocks in Newmarket, had admitted to all of the breaches of the rules. He also apologised for his actions at the hearing, at which he waived the right of legal representation.
Al Zarooni was, according to the BHA's official findings, guilty of a "widespread systematic misuse of illegal substances".
The case has widely regarded to be the most serious doping scandal in recent British racing history.
Last year's Ladbrokes St Leger winner Encke was last week the highest-profile name among seven further Al Zarooni-trained horses to test positive for anabolic steroids.
Testing at the other Godolphin yard of Saeed bin Suroor returned no positive results for banned substances, the BHA said.
Al Zarooni's ban reflected only the initial cases but the BHA have yet to decide whether to take any further action in light of the additional positive tests.
Spokesman Robin Mounsey said: "The BHA received notice from the solicitors of Mahmood Al Zarooni that he has withdrawn his appeal regarding his eight-year disqualification.
"Our investigation into the circumstances surrounding the Al Zarooni case continues. The aim of this investigation is to understand the environment within which such serious breaches came to be committed, and identify what measures are needed to ensure the yard operates in accordance with the Rules in future.
"The findings will be shared with Godolphin and will also assist the BHA with regard to the future licensing of the yard. No representation has as yet been made by either party regarding the return of the deposit or any costs incurred.
"Having learned today about the fact that the appeal has been withdrawn, we will now review our position and take legal advice before deciding how to deal with the additional positives."