St Leger meeting expected to start on good ground at Doncaster
Officials at Doncaster expect to start the four-day Ladbrokes St Leger meeting on good going on Wednesday.
Last Updated: 08/09/13 3:57pm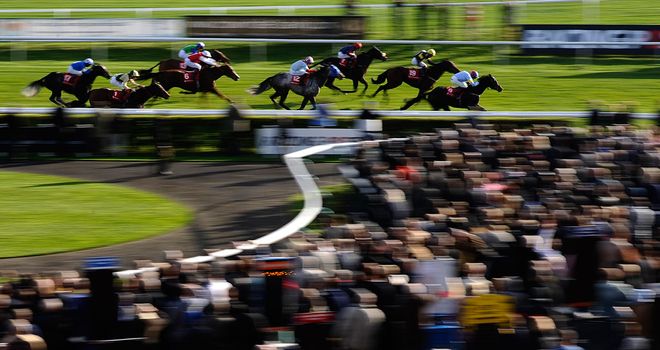 The ground was described as good, good to firm in places on Sunday afternoon and clerk of the course Roderick Duncan has no plans to water at the moment as nature is doing its job.
However, he is keeping a close eye on the weather as the forecast is changeable.
"The forecast is changing quite regularly at the moment. We've just got a bit of good to firm on the straight course, from the mile to the seven furlongs or thereabouts. That's where it's just a bit quicker," said Duncan.
"The weather is helping us at the moment. It rained on Saturday and we're having a heavy dew every morning. That has nearly put in as much as the sun took out during the day. Temperatures are not forecast to be really high.
"A lot hangs on what rain we get on Monday, but we hope to start on good ground or thereabouts.
"Because the forecast is so unsettled I'm not prepared to take any chances with watering and am just leaving nature to take its course at the moment.
"There's just the chance of a shower on Wednesday, but the weather is hard to call at the minute. The forecast is chopping about so much."