Jockey Ed Cookson sustains fractured vertebrae
Conditional jockey Ed Cookson suffered a suspected fractured vertebrae in a fall at Warwick on Wednesday.
Last Updated: 07/11/13 10:25am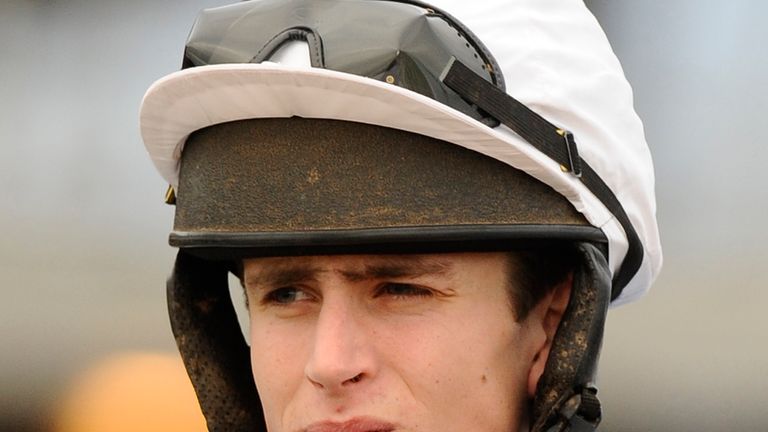 Cookson was riding Bally Sands for trainer Robin Mathew in the Racing UK Conditional Jockeys' Handicap Chase but was unseated at the first fence and immediately taken to hospital.
The rider's boss, Kim Bailey, believes it will be at least six weeks before Cookson can think of returning to the saddle.
The Gloucestershire handler told www.kimbaileyracing.co.uk: "I must start the day with an update on Ed Cookson, who took an awful-looking fall off Bally Sands at the first at Warwick yesterday.
"Ed was still on the ground when the horses came past on the next circuit, which did not look good for him.
"Ed was taken off to Warwick hospital and X-rays showed a suspected fracture of the L1 vertebrae.
"Ed, poor chap, is comfortable and will be in hospital for a couple of days and then home.
"It will be at least six weeks before he is able to return to work and riding."