Martin Dwyer is recovering at home
Jockey Martin Dwyer is recovering at home following a horrible fall from Columbian Roulette at Southwell on Friday.
Last Updated: 04/01/14 9:41am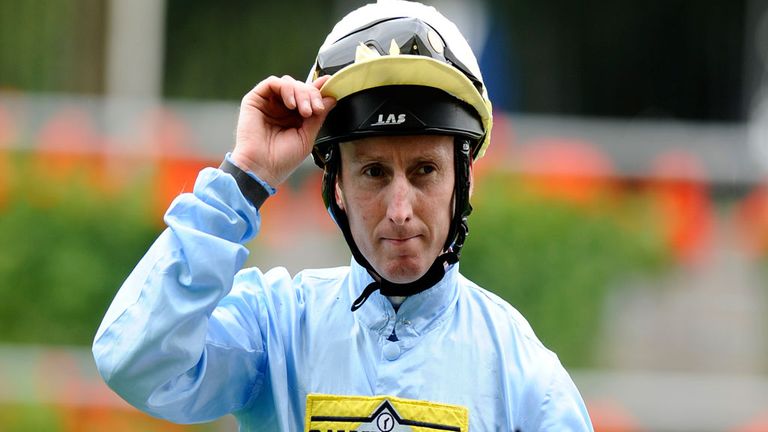 The 2006 Derby-winning jockey was dramatically unseated from Columbian Roulette when looking to have the opening 32Red Handicap at his mercy and received immediate attention on the track before being taken to hospital.
Dwyer was unconscious for six minutes, but had regained consciousness before going to hospital, being accompanied by the racecourse doctor.
Dwyer was taken to the Queen's Medical Centre in Nottingham and after a head scan came back clear, he was allowed to go home on Friday evening, a scenario did not look likely earlier in the day.
The jockey's agent, Simon Dodds, said: "He was allowed to go home last night, which is positive news as the doctors would not have let him home the same day unless they were completely happy with him.
"Having been unconscious, he will have to have a mandatory period out of action now, but overall you would have to say it is a good result.
"In some respects Martin is lucky it happened at Southwell, as the Queen's Medical Centre is one of the best places in the country when it comes to neurological assessment.
"His neck is a bit sore, as you would imagine, but hopefully he'll be back on the track before too long."