Sheikh Mohammedawaiting inquiry truth
Sheikh Mohammed insists "the truth will out" as Lord Stevens continues his inquiry into his equine operations.
Last Updated: 13/01/14 10:07pm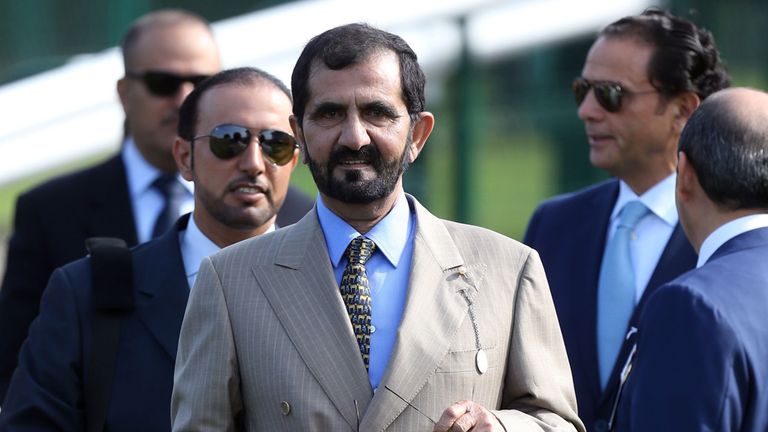 The owner's Godolphin operation hit the headlines last year when trainer Mahmood al Zarooni received an eight-year ban from the British Horseracing Authority after admitting administering banned steroids to a number of horses in his care.
There was then fresh controversy centred on endurance racing later in the year and Sheikh Mohammed's wife, Princess Haya, duly called in former London police chief Lord Stevens to oversee an internal inquiry.
Sheikh Mohammed told the BBC: "He (Al Zarooni) doped them not for racing but for treatment for the long term and they would not come to see the races.
"Now Lord Stevens will find out the whole story and we will all know what happened.
"We put an investigator, Lord Stevens, to really go through everything and meet everybody and I think he is independent and doing a good job. He hasn't finished yet but I hope good luck for him.
"The truth will come out because of independent Lord Stevens."
Sheikh Mohammed admitted his "shock" at the Al Zarooni affair and underlined that the trainer has no future with his organisation.
"I was shocked, really," he said.
"I have many trainers and if one of them does the wrong things, you know - they gave him eight years, and I gave him lifetime. Finished."
Asked if he had seen the trainer, he added: "He comes and sees some other friends but he will never come near horses."