Alan King says he won't rush his horses back into action
Alan King is taking encouragement from the latest veterinary tests at his yard but says he won't rush the horses back.
Last Updated: 16/01/14 11:31am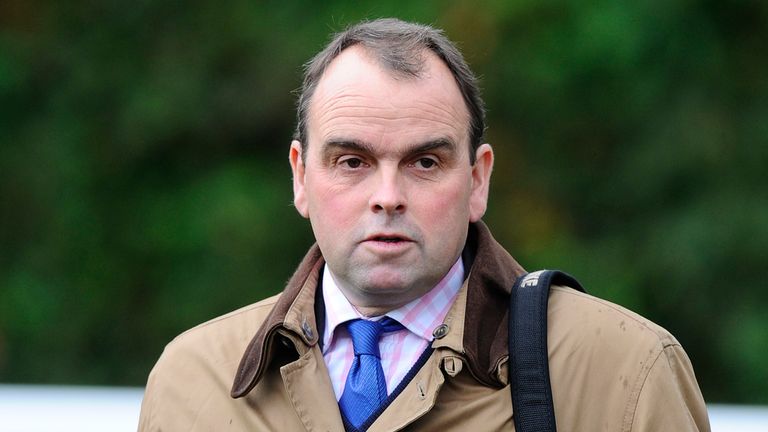 He could have his first runners since New Year's Day towards the end of the month after being forced to shut down his stable due to his horses being off colour.
The Barbury Castle trainer reports his string to be on the mend, though not yet 100%, and he has been encouraged by the results of tracheal washes taken earlier this week.
He may make a few entries for next weekend and he already has three early-closing entries for the Sky Bet chase at Doncaster on Saturday week in Midnight Appeal, Walkon and Kumbeshwar.
The last-named was his last runner when third at Cheltenham on January 1.
"We took a batch of tracheal washes on Tuesday and, though they did not all come back 100%, they are improving and the results suggest that the horses are going the right way," he told www.alankingracing.co.uk.
"We will obviously be selective, but it means that we should be able to start giving them short, sharp canters, just to open their lungs.
"We will take another batch of tests next week and, hopefully, they will be similarly encouraging, but though I might possibly make a few entries for next weekend, I will be taking things very steadily and won't be rushing the horses.
"The good thing is that we look to have finally turned the corner, but since the Hennessy it has been a very frustrating time.
"Some of the horses ran okay through December, but the final straw was the Monday after Christmas when we scoped 12 and the only one that came back clear was Kumbeshwar, so that told us that things were getting worse, not better, and the only thing we could do was to pull up stumps.
"It is the first time since I started training that I have completely shut up shop and we haven't worked anything for the last fortnight. For 10 days they did just one canter a day, but it is very important to keep them cantering to ensure that their airways remain open."