Tom Jones and Wet Wet Wet play racecourses
Newmarket and Market Rasen have released the first details of their music nights for 2014.
Last Updated: 22/01/14 10:44am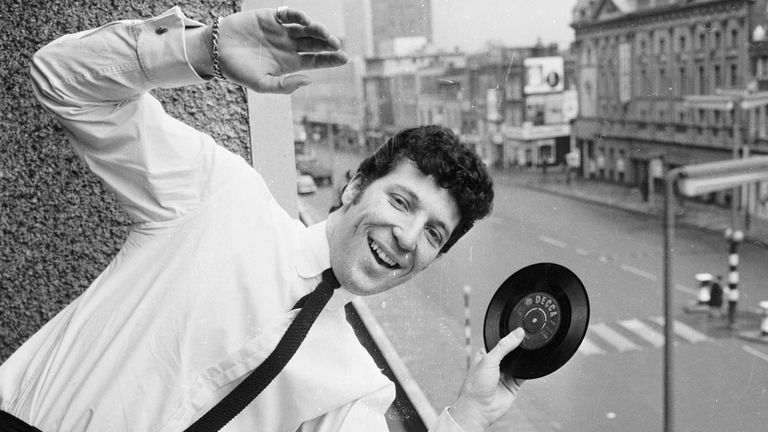 Tom Jones returns by popular demand to The July Course this summer as he performs at Newmarket Nights for the third time in four years.
Almost 22,000 fans were at The July Course for each of Tom Jones' last two concerts, in 2011 and 2012. Tickets will be in demand again, so advance purchase is strongly advised by the racecourse for his performance on Friday 1st August.
A fortnight later, on Friday 15th August, Wet Wet Wet - who recently completed a hugely successful 12-date 'Greatest Hits' tour and packed out The July Course when they last performed in Newmarket in 2007 - will bring down the curtain on the seven-night concert series for which tickets have just gone on sale.
Amy Starkey, Regional Director East of Jockey Club Racecourses, said:
"Adnams Newmarket Nights are an institution in East Anglia and beyond and we are thrilled to announce Tom Jones and Wet Wet Wet as the first acts to be confirmed for our 28th season of concerts.
"Newmarket Nights and Tom Jones go together wonderfully well. Tom is regularly our most popular artist and his legions of followers will be thrilled that he is returning to The July Course on Friday 1st August. We're expecting a rush for tickets for one of the 'must be there' music events of the whole of 2014.
"We have seven fantastic Friday evenings of horse racing and music to look forward to between 20th June and 15th August, with Wet Wet Wet performing on the final date. This is, of course, football World Cup year and I'm delighted to say that the only matches in the whole tournament which clash with Adnams Newmarket Nights are just Honduras v Ecuador and Switzerland v France on the opening night! So we will complement all the televised action from Brazil this summer with horse racing and wonderful music nights on The July Course."
Wet Wet Wet are also the first act to be confirmed for 'Rasen Rocks 2014' at Market Rasen Racecourse this summer.
The band are the first half of the annual musical extravaganza at the Lincolnshire racecourse on Saturday 16th August for which tickets have just gone on sale, starting at just £23 for adults and £8 for children.
The second half of 'Rasen Rocks 2014' is on Saturday 30th August, with the artists for that evening set to be revealed in coming weeks.
Pip Kirkby, General Manager, Market Rasen Racecourse, said:
"Rasen Rocks has grown to become one of the most popular musical events in Lincolnshire over the last few years. We are thrilled to welcome Wet Wet Wet on Saturday 16th August, as they follow in the steps of McFly, The Vamps and James Morrison who have wowed the racecourse crowds. This booking is a coup for Market Rasen and I'm sure tickets will be snapped up in big numbers by music fans."