'Big step forward' for Sprinter Sacre
Sprinter Sacre took a "big step forward" in his recovery on Wednesday morning when coming through a piece of exercise.
Last Updated: 22/01/14 3:12pm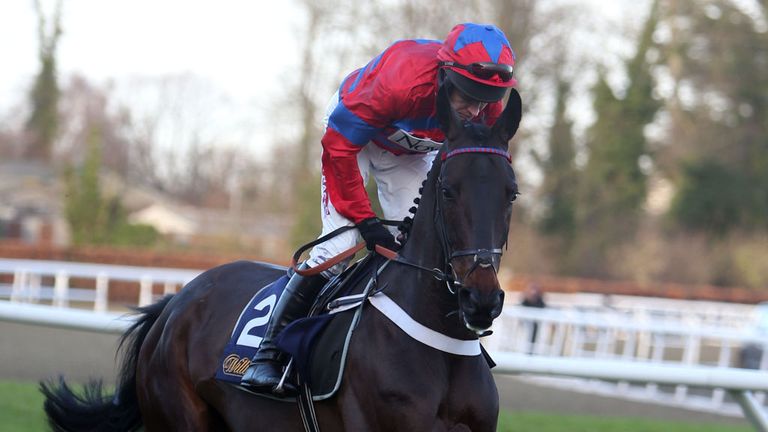 Unbeaten in his first 10 races over fences, Sprinter Sacre was sensationally pulled up in the Desert Orchid Chase at Kempton over Christmas, when he was found to be suffering from an irregular heartbeat.
Since then Henderson has taken things slowly with the eight-year-old, with heart specialist Celia Marr on hand on several occasions to make sure of no further complications to a problem that "self righted" and so far his recuperation has gone to plan.
The hope is that Sprinter Sacre will be able to defend his Queen Mother Champion Chase crown at Cheltenham in March.
"Everything went well (this morning)," said Henderson.
"He was very good, the results were very good and it left us all delighted.
"Now that is out of the way we can start to step his work up a bit.
"He just did a nice swinging canter today, it wasn't a gallop, but everything was normal, which is what we wanted to see.
"Today was the most serious thing he has done since Kempton, he would have covered about a mile.
"It was a big step forward and all went well."