Maher to make decision over Festival plans for Big Shu
Peter Maher will leave Cheltenham and Aintree options open for Big Shu after his seasonal reappearance at Punchestown.
Last Updated: 03/02/14 12:15pm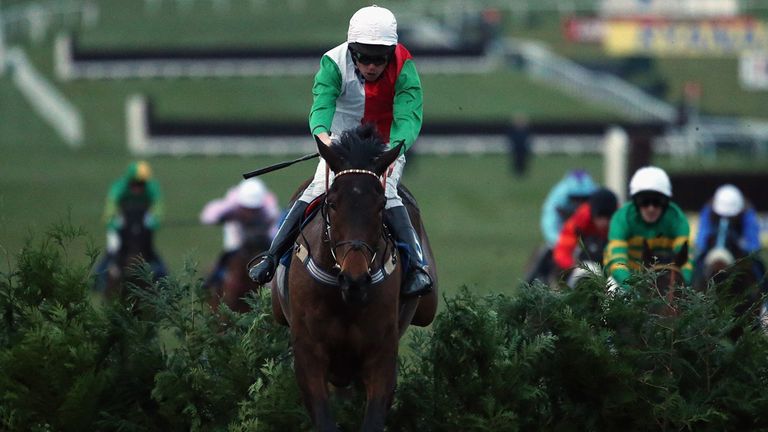 The County Kildare trainer admits he might be tempted by the Crabbie's Grand National if the nine-year-old is next week given a reasonable weight for the Liverpool showpiece.
Big Shu won the Glenfarclas Handicap Chase at Cheltenham last March and that race next month is also very much on Maher's mind.
However, he will see how Big Shu is over the next week following his encouraging effort when second to Love Rory in a cross-country contest on
Sunday.
"It wasn't a true-run race. They all thought the ground was softer than it was. They went slow, then it turned into a sprint at the end," said Maher.
"I'd have been happy for him to finish in the first four. He never wins first time out. I was delighted with him.
"I'll see how he comes out of the race. We'll wait until next week to see what weight he gets in the Grand National. He won't go to Liverpool if he gets a heavy weight.
"I don't know what to do with him now. It's a tricky situation, but a nice one.
"He likes Cheltenham. Silver Birch took in both races (in 2007). It can be tough on them, but you could do it. I didn't run him at Christmas time and if we he did go for the Grand National it would be only his third run of the year.
"The National is a bit of a needle in a haystack. If a loose horse brought him down your year would be gone.
"He's good around Cheltenham, so I don't know what to do. I haven't figured it out yet. I just wanted to get this race out of the way as he had a hard race in the La Touche (at Punchestown) last year.
"You couldn't have got a better run (on Sunday) and he got a great ride.
"I'll sit down the owners and see where they want to go."