Nicky Henderson's Sprinter Sacre enjoys Newbury outing
Nicky Henderson remains optimistic about Sprinter Sacre making it to the Cheltenham Festival after a Newbury appearance.
Last Updated: 08/02/14 1:44pm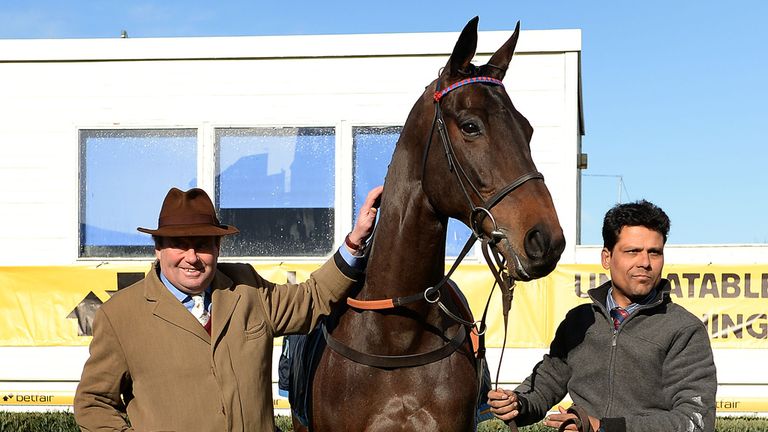 The reigning Champion Chase hero has been fitted with a heart monitor after his episode at Kempton on December 27, when pulled-up at halfway.
This was simply a walk around the paddock to polite applause as he accompanied the retired Denman, who also came back to action after suffering from an irregular heartbeat during his racing career.
A wire under Sprinter Sacre's saddlecloth was the only evidence of his monitor, which feeds information to noted equine specialist Celia Marr.
Henderson said: "Celia took the chip out to look at the information on the computer and she could tell just looking at it that he had done a steady canter and then something stronger yesterday.
"His heart rate never went over 200 and he wasn't stressing himself at all.
"He's done this today, he'll canter tomorrow, work Tuesday and Saturday and then we're looking at doing something at Kempton the following weekend, either on the grass or the all-weather.
"Nobody's going to take any chances but we can monitor it the whole way through. He'll be doing a two-mile gallop on the racecourse at some point."