Kauto Star and Denman lead Retraining of Racehorses' RoR parade
Former Gold Cup winners Kauto Star and Denman will lead the parade on day one of the Cheltenham Festival.
Last Updated: 12/02/14 5:07pm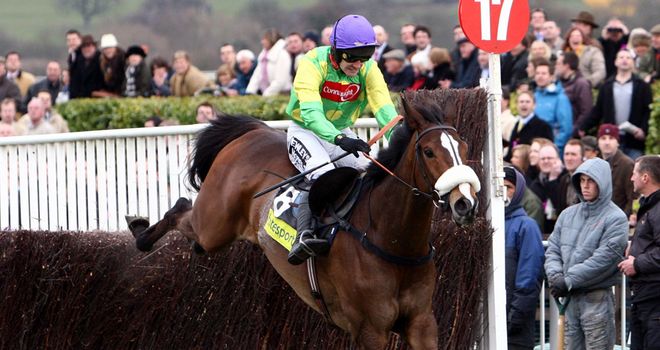 The line-up of former racehorses will also include Her Majesty The Queen's Barbers Shop, who finished second at The Festival in 2008, and will take centre stage in the parade ring before racing.
The RoR parades were introduced in 2008 by the charity to showcase the successes of former racehorses and are now an established part of the major Jump racing festivals at Cheltenham and Aintree, as well as on Ascot's King George Day in July.
RoR Chief Executive Di Arbuthnot explains: "It is a fantastic way for us to showcase in front of racing audiences the versatility of the racehorse.
"Not only do the parades provide people with the chance to see their old favourites but they also show the adaptability of former racehorses, including those horses who may not have had such a distinguished racing career but are now excelling in a new equine discipline."