Simon Crisford quits Godolphin role
Simon Crisford has resigned from his position as Godolphin's racing manager to take a new position for Sheikh Mohammed.
Last Updated: 25/02/14 8:38am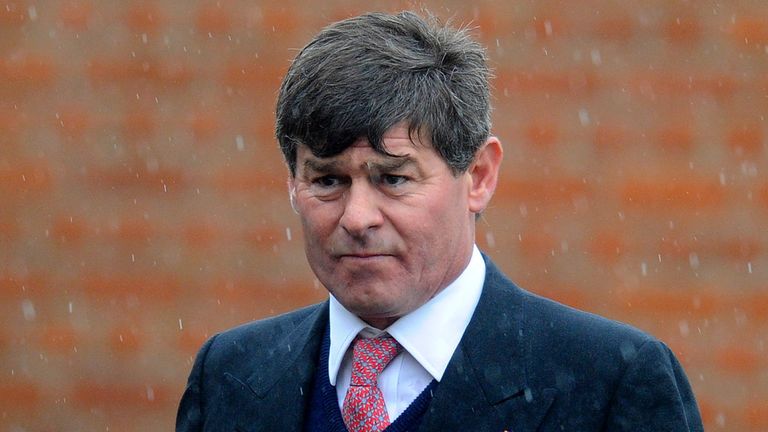 Only last year Godolphin and Sheikh Mohammed were hit by the Mahmood Al Zarooni drugs scandal that saw the trainer warned off for eight years.
An investigation led by Lord Stevens at Sheikh Mohammed's request recently concluded Al Zarooni had acted alone, but made a number of recommendations including "stronger management, clearer accountability and better internal communication within the equestrian organisation".
A statement released by Dubai-based Falcon and Associates on behalf of Godolphin and Sheikh Mohammed's transport company Janah Management said trainers Saeed bin Suroor and Charlie Appleby would act as chief spokesmen for their respective stables, and that the position of racing manager "no longer exists".
It read: "A number of changes have been made at Godolphin and Janah in response to the findings and recommendations from the extensive internal review led by Lord Stevens.
"The roles of Saeed bin Suroor of Al Quoz Stables and Stanley House, and Charlie Appleby of Moulton Paddocks and Al Asifa Stables will be re-emphasised as the people ultimately responsible for their particular stables; they hold the delegated authority of the owner as defined by the condition of their licence. They will also serve as the chief spokesmen for their respective stables and Godolphin.
"As a result of these changes, the position of racing manager for Godolphin no longer exists.
"Simon Crisford has left Godolphin and will use his racing expertise in a new role as a racing advisor to the family and their entourage; he will work out of the Darley Stud Office in the UK and the Falcon office when in Dubai."
Crisford, 51, told the Racing Post the move had been "under consideration for some time".
Crisford, who has been with Godolphin since its inception, said: "Having dealt with the events of last year and seen the Lord Stevens inquiry through to its conclusion, I thought this was a good moment to bring my time at Godolphin to a close.
"I had felt for a while I would like a fresh challenge. I think the time is right for a new start for the stable and for me. Sheikh Mohammed has asked me to take on a new role as his global racing advisor.
"This move has been under consideration for some time. It might have happened sooner, but it was my duty to lead the response to last year's problems. It was also important I stayed on to be available to assist Lord Stevens with his inquiry."