Ruby Walsh has vowed to get it right on Hurricane Fly at Cheltenham
Ruby Walsh has vowed to make no mistakes on Hurricane Fly in the Stan James Champion Hurdle at Cheltenham.
Last Updated: 27/02/14 3:32pm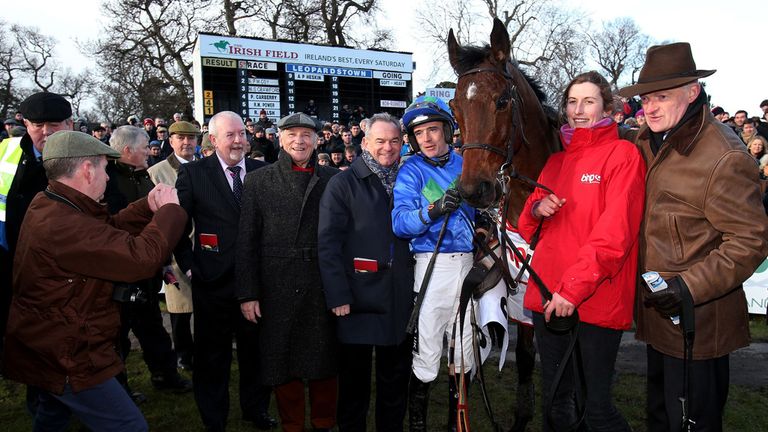 Speaking to the Irish Examiner, the jockey was somewhat critical of his own performance in the saddle despite winning the Champion Hurdle twice in the last three seasons.
Walsh said: "He was too free the first year. I sat too far back on him the second year, he wasn't 100% and last year I shouldn't have followed the ones in front.
"They were going too fast and I followed them. I shouldn't have. Racing is about pace, about judgment. I knew they were going too fast. I should have backed my own judgment and stayed where I was but instead I was thinking of all the criticism I got the year before and I kept following them. That was the mistake I made and the horse got me out of it. It won't happen again.
"If I hadn't followed the pace last year I'd have arrived turning in hard on the bridle and he'd have blown everybody away. But he still managed to win. I don't think I've done things right on him at Cheltenham. The day I'll get it right, he'll show England what he's shown Ireland."
This year's race will see him pitched in against Our Conor and Jezki but Walsh remains confident of upholding the form of their recent renewals.
He added: "I think he's in really good form, he's dug in twice to win, beaten Our Conor and Jezki in Leopardstown and I think the two harder races than he usually would have had is going to stand to him and I think he's an outstanding chance."