Star of the posse
Hillstar led a select posse of Sir Michael Stoute's horses on the Limekilns under the gaze of our Gallops Reporter.
By Gallops Reporter
Last Updated: 30/04/14 2:39pm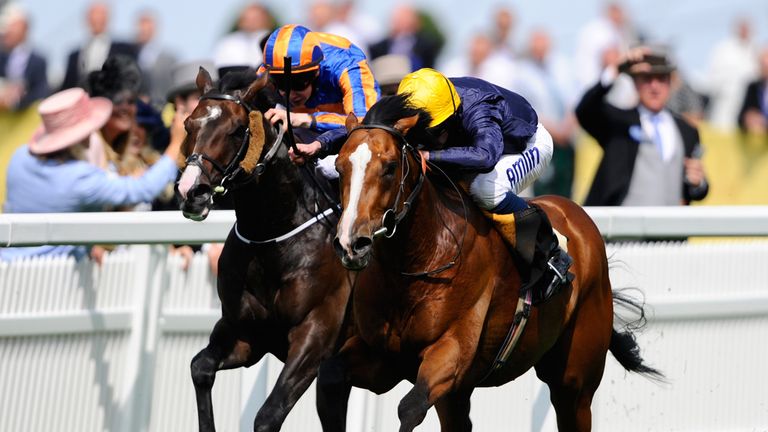 Spring conditions greeted Sir Michael Stoute's workers on the Limekilns as HILLSTAR lead a small but select posse of horses.
Last season's King Edward VII Stakes winner failed to cut any ice in Dubai, but that disappointing Meydan trip appears to have taken nothing out of the colt, who has done well physically from three to four.
He came up with tthe ground-dependent RYE HOUSE and MANGO DIVA in a mixed gallop.
Rye House is inching towards a return to the racetrack but needs cut in the ground following his problems.
At the end of the work, Hillstar held sway over Rye House with Mango Diva bringing up the tail.
Ryan Moore hopped onto CANNOCK CHASE, who was impressive when breaking his maiden at Windsor.
However, on this occasion it was SNOW SKY who emerged on top to the tune of half a length, with FESTIVAL THEATRE a further three lengths back.
SHAMA showed that stamina will be her strong point when breaking her maiden at Lingfield.
She's been quiet since and again wasn't asked any questions as she joined ALTAAYIL, PASS THE SHOVEL and SAVANT in bridle work.
SHAMA is a name for the notebook and will more than pay her way when maturing into her frame. Her trainer is therefore likely to adopt a patient approach with her.