Brian Meehan has revealed his sadness over a fatal motorway accident
Brian Meehan has issued an update about the serious motorway accident on Thursday evening in which two people died.
Last Updated: 16/05/14 11:50am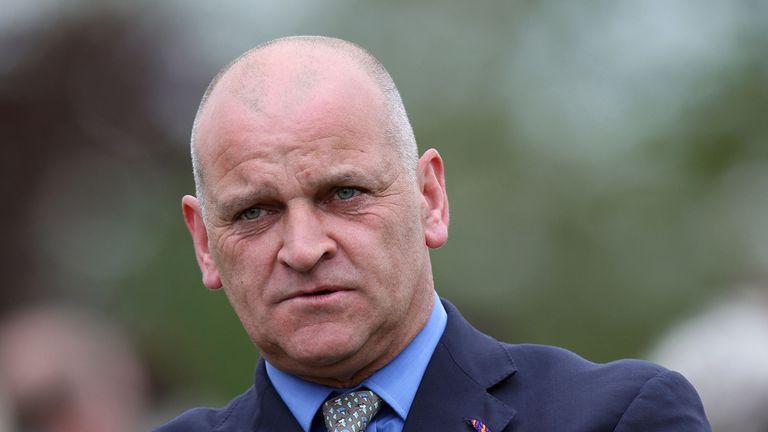 A horsebox carrying four horses and a pony from the Lambourn trainer's yard, including three intended runners at Newmarket, was involved in a collision on the M11, near Harlow.
The smash involved three cars, a lorry and Meehan's horse-box, with Essex Police later confirming that two people had been killed in the motorway pile-up, while a man was arrested on suspicion of causing death by dangerous driving.
The horses were taken to Newmarket Equine Centre for treatment and a statement on the trainer's website, www.brianmeehan.com, reports one of the four horses in the box to have suffered serious injuries while the stable's pony, Pistolero, sadly died on Thursday evening.
Another of the horses is still under observation after suffering minor injuries while the other is expected to return home with Meehan's Friday Newmarket runners this evening.
The fourth horse was heading home for a break while the staff involved are said to be "traumatised and in a state of shock" and returning home today.
The trainer said: "It is a very sad day for us. It was an horrific incident on the motorway and we would like to send our sincerest condolences to the families of the people who lost their lives.They are foremost in our thoughts.
"Sadly, we have lost Pistolero, who has been with us for a long time. He came back with Red Rocks when he won the 2006 Breeders Cup Turf for us and he was not only an invaluable help with a number of the horses both here and on the racecourse, he was a great character.
"He was Western-trained and was a treat to ride and children, in particular, used to love him. He was, without doubt, one of our stable stars, and we shall all miss him greatly.
"We shall update on the two horses still at the Equine Centre if and when possible."