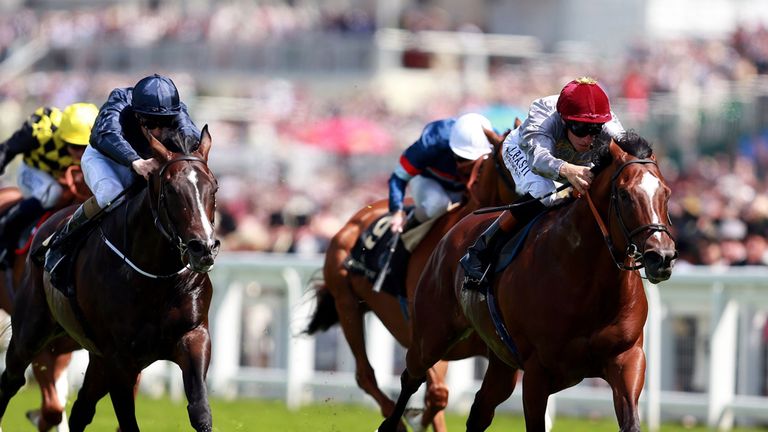 Richard Hughes admits he will have to get his thinking cap on to come up with a way to beat Kingman aboard Toronado in the Qipco Sussex Stakes at Goodwood on July 30.
Toronado won the "Duel on the Downs" last year when he finally got the better of Dawn Approach but he now faces another big rival.
Kingman established himself as the best three-year-old miler with a dominant display in the St James's Palace Stakes, while Toronado laid claim to being the best elder miler around in winning the Queen Anne.
It is a mouthwatering clash but the weight-for-age scale is firmly in favour of John Gosden's younger colt.
"I have to give Kingman 8lb. That's a lot of weight," Hughes told At The Races.
"There's not going to be that many runners in it so that doesn't really bode well for me either so tactically it is not in my favour.
"The idea would be to stretch Kingman but there's a very fine line between stretching him and being there like a sitting duck and giving him a good lead, a very fine line.
"He (Toronado) has made the running before when he won the Guineas trial (Craven last year) so tactically he's very versatile."