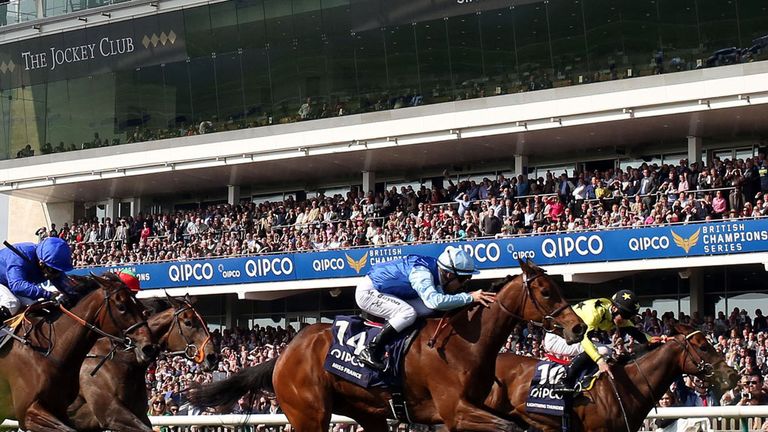 A submission by the Jockey Club to the British Horseracing Authority's consultation over the fixture list has suggested "self-help" is the best way forward for the sport.
The group, which owns most of country's major courses as well as a large chunk of racing media, believes field size targets can be achieved without cutting 345 races, which has been mentioned in the consultation document.
The Jockey Club believes around 48 races can be removed and is looking for greater impact from the Additional Voluntary Contribution fund. It has also proposed a "comprehensive performance" model in allocating fixtures.
JCR group chief executive Simon Bazalgette said: "British racing may not get a better opportunity to improve its long-term health through self-help, not self-interest.
"Our submission to the BHA fixtures consultation proposes takes a responsible approach as a sport to addressing field sizes and promoting competitive racing. It would mean some changes and some financial pain in the short-term, but our proposals seek to protect the horsemen's prize money dividend and gross wins for the betting industry while growing the sport.
"The fixture allocation process plays a pivotal role in this. If you run a bidding process for leasehold fixtures then racecourses may shift monies away from the core race programme in order to secure them. But robbing Peter to pay Paul in this way is not even a zero-sum game.
"It's actually a scenario where monies taken from the core will usually generate less of a return and could even see downgrading of the race programme where it's coming from. Work that through and quickly you have a sport with less prize money, not more.
"Instead, we must incentivise racecourses to invest in 100% of the race programme, not just the 14% of annually-allocated fixtures, while also driving a focus on other key performance measures that help the sport, with the reward of leasehold fixtures for doing so.
"Those who do the least, get the least; those who do the most, get the most. That is merit. That is simple and fair competition without loopholes and unintended consequences. That is growing British racing."