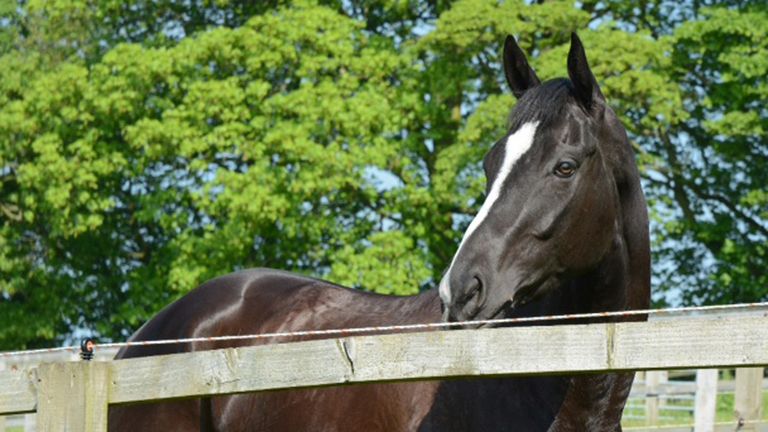 Top trainer Richard Fahey remains in flying form - find out his thoughts on every one of his runners up and down the country on Saturday.
Roachdale House runs in the first at Newmarket and he loves soft ground, so the more rain we get the better for him. He came back to form the other day and we weren't surprised because we always liked him; gelding seems to have helped him so he's a horse that could carry on as long as it doesn't dry out.
Lieutenant Kaffee faces a big step up in the 666bet Superlative Stakes and we'll find out where we are after this. I think it's a warm race, whether he's good enough I doubt it but we'll see what happens.
Heaven's Guest runs in the 666bet Bunbury Cup but he's suffering from having a fantastic season last year. He's down to a workable mark now, down to nearly his winning mark so you can never draw a line through him but it's a very competitive race.
Pamushana makes her debut in the Rossdales EBF Stallions Maiden Fillies' Stakes but I'd be surprised if she's good enough to win a Newmarket maiden - she's a nice filly and will win a maiden but whether it's this one is another thing.
We won the Spa At Bedford Lodge Hotel Nursery with Dutch Courage last year and are due to run Burtonwood this time. I'd be a little bit worried if it was too soft and he mightn't run now, that's the problem we have declaring two days before the race.
He loves to hear his feet rattle and if the rain got in he wouldn't be sure to run. He's giving weight all round but he's big enough to carry it and if the ground's okay, I'm sure he has a chance. We'll have to see.
Mica Mika ran well the other day, he surprised me a little bit and you would have to say he was unlucky. He's the opposite to Burtonwood and would love some rain ahead of the Egerton House Stables Handicap. He looked like he should have won the other day and you can never draw a line through him.
On to York and we run Brae Hill and Dusky Queen in the John Smith's Racing Handicap.
We're relying on the ground again for Brae Hill. He's better on softer ground. There is rain forecast - although it hasn't arrived when it forecast earlier this week - and he'd love a drop but I don't think he's got a very kind draw there but we'll see what happens.
Ryan seems to get on well with Dusky Queen, feels she'll get a mile and she's run well at York all year -  she always runs well there - so she must have a chance as long as it doesn't get too heavy.
We run four in the maiden as all the owners want to go to York so we'll let the horses all take their chance. Personally I wouldn't know which one would finish in front - probably Milady Eileen. She's quite a nice filly, 
Nashville lines up in the John Smith's Stayers' Handicap and has been running well all year. He just needs a bit of luck but he would have a chance.
Finally, Bahamian Sunrise has been a slow learner. It's his first run in a handicap and the handicapper, I feel, has given him a chance and if the penny drops for him, he could run a big race.
We're due to run two at Ascot but Ballesteros wants heavy ground and I'm praying the rain comes down there and if it doesn't he definitely won't run in the totepool Heritage Handicap. On his ground he'd have a chance.
Hesketh Bank runs in a very competitive race, the Neptune Investment Management Handicap. He won the Edinburgh Cup and is a horse we like; he's got no weight on his back and I'd never draw a line through him and he is progressive but whatever wins this will be a good horse.
Pushkin Museum bounced back to form the other day and we were delighted to see him win. Whether six furlongs around Chester is what he wants we'll see but Marwan is keen to run him and we'll see what happens.
Lexi's Hero has got a terrible draw in 13 in the Bet On Your Mobile At corbettsports.com Handicap and it's nearly impoosible to win from there which is a shame as he is in good order but we'll take our chance.
Innocent Touch is a progressive horse, he was third in the Edinburgh Cup and won an ordinary race at Doncaster. The step up in trip will suit him and he's a horse we like and feel that he might be the right side of the handicapper and I'm sure he has a big chance in the CSP Audio Visual Handicap.
We also run Layla's Red Devil who has just had a few little problems with her feet and I'm a little bit worried she might need the run.
Gabrial The Thug ran terrible the other day on heavy ground at Pontefract, he likes fast ground and on his run before that he'd have a chance but keep an eye on the ground in the Irish Champions Weekend Handicap.
Mfiftythreedotcom just got nailed at Chester the other day and I'd be delighted if he did win the Cruise Nightclub Apprentice Handicap. The owner's from Chester and he's a lovely man and on Mfiftythreedotcom's last run he'd have a chance.
Intruder makes his debut in the Racing UK Anywhere Available Now Maiden Auction Stakes at Hamilton in the evening and I'd be a little bit surprised if he can win first time, he's quite backward and a bit thick in the head.