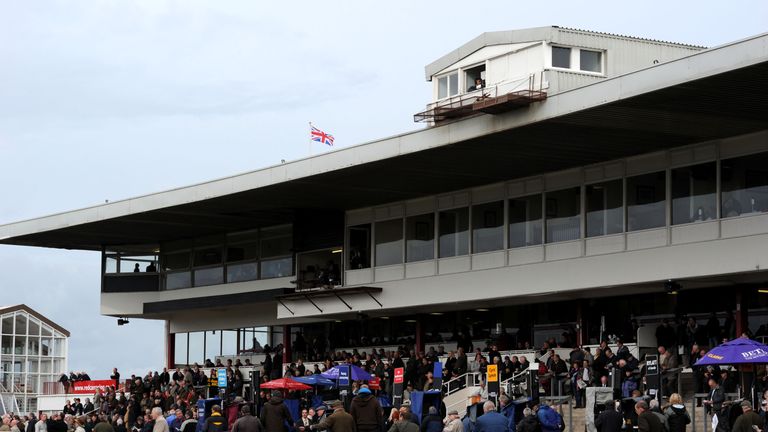 Sky Bet's Michael Shinners spared the blushes of the Magnificent Seven at Redcar this afternoon with a 9/4 winner.
Seven racing personalities are given £50 each day to bet on any race during the festival, with any profits added together and shared equally between three charities - New Beginnings, the Injured Jockeys Fund and the Yorkshire Air Ambulance.
The Festival had got off to a flyer, with three of the seven picking winners at Ripon. However, it was to be a different story at Redcar.
It was almost red faces all round as none of the Magnificent Seven had managed to tip a winner by the time the final race went off.
Step forward Michael Shinners. Sky Bet's PR guru (and reportedly a fine cook to boot) weighed in with his second winner of the week not only giving him a 100% record but also a healthy lead at the top of the table.
Shinners has now raised £306.25 for the three charities and also sits proudly on top of the table after two days.
This was the only highlight though as six of the other pundits all drew a blank.
Tom O'Ryan didn't quite manage to pick a winner but at least did come away with something after a shrewd each-way play on Monarch Maid in the 3.10 landed him a small payout at 7/2.
O'Ryan now finds himself second, having won £152.50 from his two tips so far.
However, the former jockey will not be allowed to rest on his laurels though as Channel 4's Jim McGrath is only £2.50 behind him and almost made it two from two as well as Indelible Ink only found Spring Offensive too good in the opener.
In the richest of rich ironies, that horse was trained by Richard Fahey, who had decided to plump for another of his runners in the shape of the unplaced Polski Max in the 4.10. It won't have been a happy trip back to Musley Bank this evening having chosen the wrong horse.
It's early days yet and the others will claim it's a marathon not a sprint but Hammond, Chamberlin, Fahey and Ord will all need to fire in a winner on Monday at Beverley or it could all get very embarrassing for that quartet.
Keep track of The Magnificant Seven charity tips right here
Sunday: 
Jim McGrath £50 win Indellible Ink 1410 Redcar - 2nd
Michael Shinners £50 win Madraasa 1740 Redcar - WON 9/4
Tom O'Ryan £25ew Monarch Maid 1510 Redcar - 2nd
Alex Hammond £25 each-way Head Space 1610 Redcar - Unplaced
Ed Chamberlin £50 win Al Rayyan 1410 Redcar - 3rd
Richard Fahey £25 each-way Polski Max 1610 Redcar - Unplaced
Dave Ord £25 each-way Storyline 1510 Redcar - Unplaced