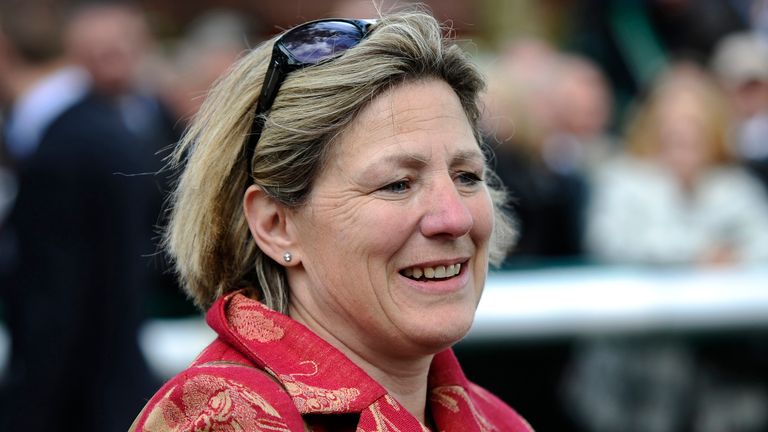 Oxfordshire trainer Eve Johnson Houghton is the latest trainer to come forward and reveal one of her horses has tested positive for morphine.
The Didcot handler has confirmed the three-year-old gelding Charlie Wells failed a drugs test after winning the 32Red Classified Stakes at Chepstow on June 23, after which he has been placed in two other races.
She is mystified as to where the contaminated food was contained and has had all of her string tested as a precaution.
"I had all my horses tested, but they haven't come up with the results yet," said Johnson Houghton.
"I don't know which bit of feed it's in, but hopefully we'll get to the bottom of it, and hopefully it's a one-off."
Johnson Houghton admitted to using some products provided by animal feed manufacturer, Dodson & Horrell, but not Alfalfa Oil Plus which had been thought to have been the product behind the spate of positive tests shedding doubt upon how the positive tests have arisen.
The trainer told The Guardian: "The one thing they seem to be hanging their hat on is linseed, at the moment.
"Because I think it's linseed oil that goes into the Alfalfa Plus. And mine had some linseed in a linseed mash but that wasn't from there [Dodson & Horrell]. But I don't know where they get the [linseed] to go into their Alfalfa Oil Plus.
"I need to know that I'm not running with a problem, because we don't know what it is or where it's come from. Everything comes back to, where does it come from? I don't know.
"The thing is, it's such minuscule amounts that, really, it's not performance-enhancing and I think the BHA need to start looking at a threshold."
"It's a shame," she added. "I feel very sorry for my owners of that particular horse but I just wish they [the BHA] could get to the bottom of it quicker and that I'd know that everything was fine from now on. That's the worrying thing, it's not what's happened, it's the future. Just ensuring that we have no problems from now on."
.