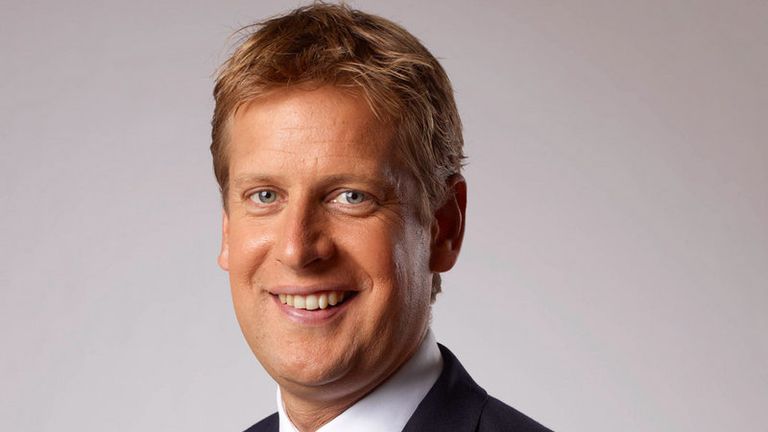 Ed Chamberlin may have more Twitter followers than Michael Shinners - but that counts for nothing in the Magnificent Tipping Challenge.
Shin Dog has stunned the northern racing scene by leading from day one and until the final stride of the Esquires Coffee Handicap he looked to have put this competition to bed.
But perhaps in a prelude to how the shebang ends at Ponte Carlo on Sunday, Clubland was nailed on the post. Agony for the leader - but the 7/1 each-way return means he remains on course for a record profit for the week.
But will it be enough? For 35 minutes later Chamberlin, second going into the meeting, hit the target with 6/1 Elusive George. Game On as the pair to seek dominate from the front.
As for the rest. Well the Bearded Scribe nudged his total forward for the second successve day with Merchant Of Dubai, his each-way poke in the finale, third at 8-1. Dave Ord continues to confound the critics and doctors.
Thursday
Michael Shinners £25 ew Clubland 1845 - 2nd
Jim McGrath £50 win Munfallet 1920 - 4th
Tom O'Ryan  £50 win Maraayill 1920 - 6th
Dave Ord £25 each-way Merchant Of Dubai 2100 - 3rd
Alex Hammond £50 win Artistic Muse 2030 - 2nd
Ed Chamberlin £25 each-way Elusive George 1920 - WON
Richard Fahey £50 win Hail Clodius 1815 - 4th
Wednesday
Tom O'Ryan £50 win Cahal 16.50 - 9th         
Jim McGrath £50 win Flatcapper  15.20 - 5th          
Dave Ord £50 win Tinseltown 17.20 - WON          
Michael Shinners £50 win Silvanus 16.20 - WON         
Alex Hammond £50 win Midlander 15.20 - 7th          
Ed Chamberlin £50 win Tinseltown 17.20 - WON           
Richard Fahey £50 win Summer Times  14.20 - 3rd               
Monday:
Michael Shinners £50 win Little Bruv  20:15 - 3RD
Tom O'Ryan  £50 win Tamayuz Magic 19:45 - 4TH
Jim McGrath  £50 win Elizabeth Flynn 18:15 - 2ND
Dave Ord  £25 ew Noodles Blue Boy 18:45 - 8TH
Alex Hammond £50 win Rainbow Rock 20:45 - WON
Ed Chamberlin £50 win Mister Manannan 18:45 - WON
Richard Fahey £50 win Danot 18:15 - WON
Sunday: 
Jim McGrath £50 win Indellible Ink 1410 Redcar - 2nd
Michael Shinners £50 win Madraasa 1740 Redcar - WON
Tom O'Ryan £25ew Monarch Maid 1510 Redcar - 2nd
Alex Hammond £25 each-way Head Space 1610 Redcar - Unplaced
Ed Chamberlin £50 win Al Rayyan 1410 Redcar - 3rd
Richard Fahey £25 each-way Polski Max 1610 Redcar - Unplaced
Dave Ord £25 each-way Storyline 1510 Redcar - Unplaced
Saturday:
Jim McGrath: £50 win Shamrock Sheila 1400 Ripon - WON 2/1
Dave Ord: £50 win Shouranour 1510 Ripon - 2nd
Richard Fahey: £50 win Desert Snow 1545 Ripon - 4th
Ed Chamberlin: £50 win Jodies Jem 1620 Ripon - 3rd
Alex Hammond: £50 win Jodies Jem 1620 Ripon - 3rd
Tom O'Ryan: £25 ew Only Orsenfoolsies 1655 Ripon - WON 2/1
Michael Shinners: £25 ew Bearskin 1725 Ripon - WON 4/1